Hyperemesis Gravidarum Diet: Foods to Eat & Avoid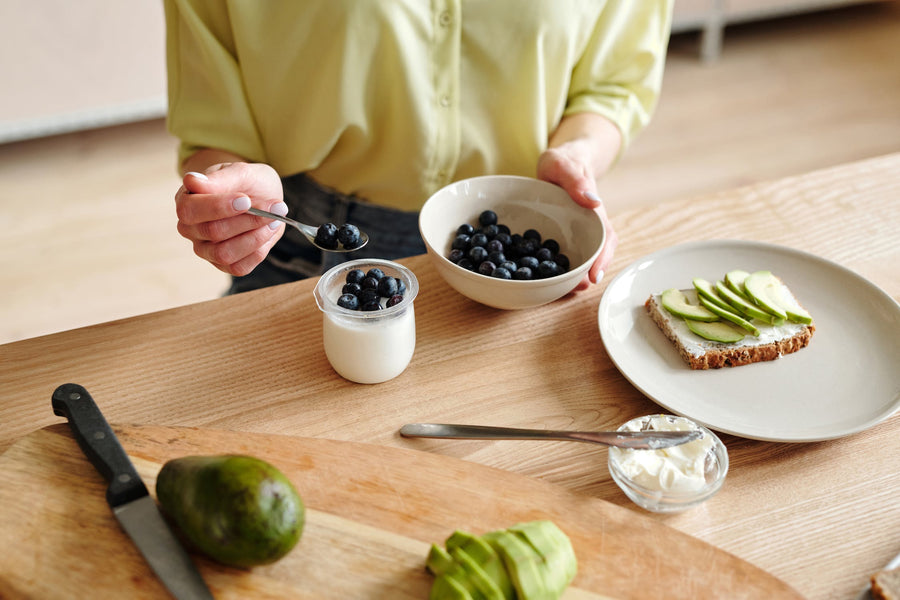 By Dr. Kenosha Gleaton, OBGYN 
The Basics of Hyperemesis Gravidarum
Hyperemesis gravidarum (HG) is a severe type of morning sickness that is seen in approximately 2-3% of pregnant people. [1-2] Morning sickness often results in feelings of nausea and occasional vomiting, while HG is often characterized by uncontrollable vomiting a few times a day and persistent nausea. HG can become dangerous if someone is unable to keep any food or drink down or begins to lose body weight. [2] Dehydration and malnutrition are very serious conditions, especially during pregnancy. If HG is not managed appropriately, fetal and maternal health outcomes may be negatively impacted. [1-2] There are some treatment options for hyperemesis gravidarum that include lifestyle changes, dietary changes, medications, and more. In this article, we're going to examine some of the dietary changes that may be able to improve HG symptoms, as well as foods to avoid when attempting to reduce nausea and vomiting. 
The Importance of Diet in Managing Hyperemesis Gravidarum
When dealing with severe morning sickness it can be difficult to keep food or drink down. Your diet is still extremely important during pregnancy, and the foods you choose to consume may actually improve or worsen HG symptoms. [1,3] Fortunately, a good amount of research and years of experience have given us a better idea of what foods may be well tolerated and what foods you should avoid when managing morning sickness. 
Foods to Include in Your Hyperemesis Gravidarum Diet
If you are struggling with HG or typical morning sickness, you may feel like you're out of food options. While everyone can have different triggers or well tolerated foods, I've put together this list of potential items you may want to consider including in your diet. 
High Protein and Carbohydrate Foods
Research shows that foods high in protein and carbohydrates are beneficial for morning sickness relief. [3] Foods such as beef, poultry, greek yogurt, beans, eggs, and fish can actually give you a boost of energy while keeping nausea at bay. [4] This is thought to be helpful as protein can improve gastric irregularities that are often associated with nausea and vomiting. [4] Carbohydrates and some starches can also be helpful as they are often filling, bland, and may help absorb gastric acid. There are many texture options for carbohydrates as well. Some examples include english muffins, bagels, bread, potatoes, crackers, cereals, etc. [3] 
Simple Foods and Natural Ingredients
Another useful tip for reducing nausea and vomiting is to stick to minimal ingredients. Food additives, spices, or complex meals may not be the best option for everyone. [3] There is less room for potential triggers, such as certain spices or flavors, when sticking to simple foods. A research study involving multiple pregnant women with HG found that sweet apples, watermelon, and salty crackers all ranked as highly agreeable and were less likely to trigger nausea or vomiting. [5] Other options include herbal tea, applesauce, dried fruit, starchy vegetables, etc. Research also shows that ginger, vitamin B6, and peppermint oil can all be useful for reducing nausea and vomiting during pregnancy. [4,6] Natalist Anti-Nausea Gummies and Nausea Relief Tea are great options for pregnancy-safe, nausea relief products that include these ingredients. 
Cold Foods and Drinks
Some people have found that sticking to cold foods was very helpful for reducing HG symptoms. [3] Warm foods may have a more noticeable smell, which can sometimes trigger nausea. It's also advised that those struggling with HG drink fluids with meals or 1-2 hours before and after meals. [3] Sometimes drinking on an empty stomach can make nausea worse, but it's important to stay hydrated and replenish electrolytes when possible. Consider Natalist Hydration & Energy Electrolyte Packs, which are pregnancy-safe and provide a boost of energy with vitamin B12. 
Foods to Avoid in Your Hyperemesis Gravidarum Diet
In addition to helpful foods and beverages, there have been some foods known to actually worsen or trigger nausea and vomiting. [1,3,4] 
High Fat and Fried Foods
A great example of foods to avoid includes fried foods as well as items with a high fat content. These foods are often greasy, which can further upset the stomach. [1,3] Fatty foods can delay gastric emptying, which means foods may be in the stomach for longer periods of time. Some examples could include rich foods, such as certain desserts, fatty meats, french fries, mayonnaise, certain cheeses, cream soups, etc. [3] 
Foods with Strong Smells
Managing HG and typical morning sickness can differ from person to person, but a useful tactic for many is to avoid foods that are very smelly or spicy. [1-3] Some of these foods may actually trigger or aggravate NVP. Examples include curry, certain fish or seafood, garlic, onions, strong cheeses, and cruciferous vegetables. [3] 
Caffeine
Caffeine is another ingredient that should be avoided as much as possible. [3] As you may already know, small amounts of caffeine are thought to be safe during pregnancy, but if someone is experiencing severe nausea and vomiting, it may be helpful to avoid caffeinated beverages or foods. Research shows that caffeine has the potential to worsen nausea and vomiting as well as cause anxiety, dizziness, headache, etc. [7] Caffeine containing products include coffee, chocolate, black and green tea, and certain sodas. 
Helpful Eating Strategies for Hyperemesis Gravidarum
Not only do specific foods play a role in HG symptoms, but habits around eating and drinking can also impact the severity of nausea and vomiting. Most healthcare providers agree that avoiding an empty stomach and excess activity should be useful for reducing severe morning sickness. [1-3] Some general tips and strategies include [1-3]:
Eat small and frequent meals (5-6 per day, every 2 to 3 hours). 
Snack often, keep crackers or another snack by the bed so you can avoid getting up on an empty stomach. 
Avoid seasonings and spices
Try to eat hydrating foods when possible, and attempt to drink fluids as often as possible. For some, fluids may only be tolerated with meals or in between meals. 
The Role of Vitamins and Supplements
Adequate nutrition is one of the major concerns healthcare providers have when treating severe morning sickness. [1-2] The inability to keep down any food or drink may lead to inadequate nutrition, impacting both maternal and fetal health. This is why some vitamins and supplements may be helpful. If your severe morning sickness gets to a manageable level and you are able to keep some food or water down, talk to your healthcare provider about your vitamin intake. Some providers suggest that you stop taking your vitamins altogether, while others may suggest loopholes such as gummy vitamins or drink powders. [1-3] 
In addition to vitamins and supplements, you may benefit from electrolyte mixes to replenish lost fluids. It's important you speak with your healthcare provider as soon as possible if you're unable to keep any food or water down. They can assist in finding a treatment that works well for you while ensuring your health and the health of your baby are not impacted. [1] 
How Natalist Can Support Your Journey
Hyperemesis gravidarum is a very serious and potentially dangerous condition. Whether or not you have general morning sickness or HG, it's important that you speak to your healthcare provider about how to best support your pregnancy. Natalist is proud to offer products formulated for the prenatal, pregnancy, and postpartum phases, including Nausea Relief Tea, gummy vitamins, Breastfeeding Essentials, and more. Remember to always consult your healthcare provider before trying any new supplements or products. 
References:
Wegrzyniak LJ, Repke JT, Ural SH. Treatment of hyperemesis gravidarum. Rev Obstet Gynecol. 2012;5(2):78-84.
Morning Sickness: Nausea and Vomiting of Pregnancy. FAQ126. American College of Obstetricians and Gynecologists. December 2021. URL. Accessed July 2023.
HYPEREMESIS DIET. Foundation OB/GYN. Southern New Hampshire Health. URL. 
Lee NM, Saha S. Nausea and vomiting of pregnancy. Gastroenterol Clin North Am. 2011;40(2):309-vii. doi:10.1016/j.gtc.2011.03.009
Tan GN, Tan PC, Hong JGS, Kartik B, Omar SZ. Rating of four different foods in women with hyperemesis gravidarum: a randomised controlled trial. BMJ Open. 2021;11(5):e046528. Published 2021 May 13. doi:10.1136/bmjopen-2020-046528
Pasha H, Behmanesh F, Mohsenzadeh F, Hajahmadi M, Moghadamnia AA. Study of the effect of mint oil on nausea and vomiting during pregnancy. Iran Red Crescent Med J. 2012;14(11):727-730. doi:10.5812/ircmj.3477
Pina Cabral J, Sousa DL, Carvalho C, Girao A, Pacheco Mendes A, Pina R. Caffeine Intoxication: Unregulated, Over-the-Counter Sale of Potentially Deadly Supplements. Cureus. 2022;14(1):e21045. Published 2022 Jan 9. doi:10.7759/cureus.21045
Shop Products From This Article
Subscribe & Save $3.00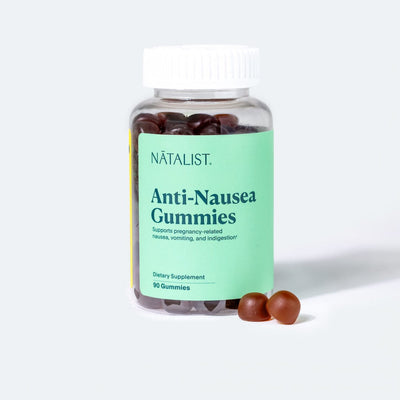 Extra 10% off your first delivery when you subscribe with code SEPT23
$32