Is B12 Safe During Pregnancy?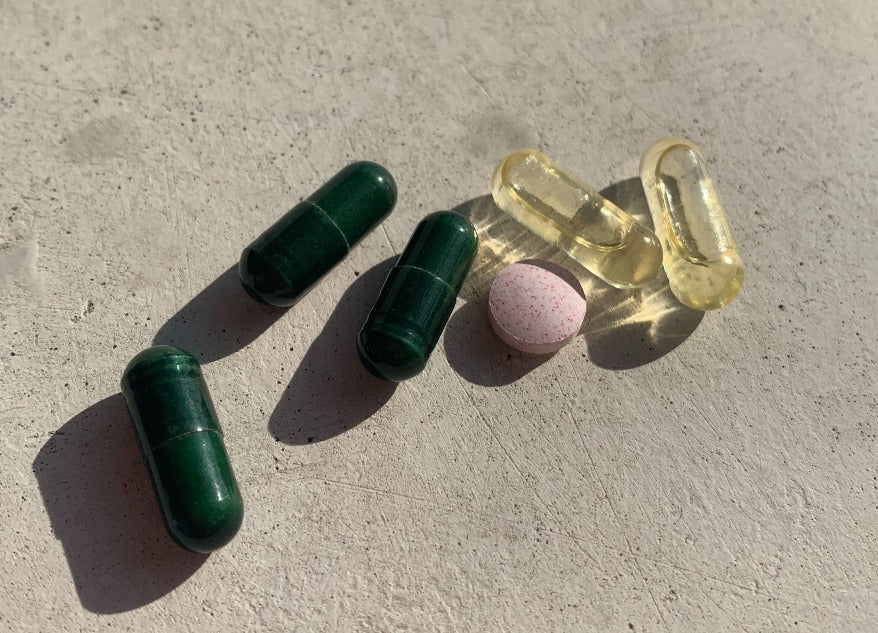 There are countless supplements on the market that all claim to cure, prevent, or support various health conditions. It can be difficult to figure out what supplements you actually need, what they're good for, and whether or not they're safe for pregnancy. Let's take a look at vitamin B12. 
What is Vitamin B12?
Vitamin B12 is a naturally present vitamin that plays an important role in the central nervous system, blood formation, DNA synthesis, and fetal development. [1] B12 is found in high amounts in meat and other foods of animal origin, such as fish, eggs, and dairy products. Many fortified foods also contain vitamin B12, along with other vitamins and minerals. [1] 
Is B12 Safe During Pregnancy?
Vitamin B12 is safe and necessary for a healthy pregnancy. Many adults already consume vitamin B12 in their normal diet, however, vegetarians or vegans may be consuming less than those that do eat meat and animal products. [1] In fact, the Academy of Nutrition and Dietetics recommends supplemental vitamin B12 for vegans and lacto-ovo vegetarians during both pregnancy and lactation to ensure that the fetus and infant are receiving enough vitamin B12. [2] Vitamin B12 is commonly found in multivitamins, including prenatal vitamins, and is an essential part of a healthy pregnancy diet. Learn more about Prenatal Vitamins for Vegetarians and Vegans. 
Vitamin B12 Health Effects
Studies show that low levels of vitamin B12 may lead to adverse maternal and fetal outcomes, including low birth weight, miscarriage, preeclampsia, and more. [3] B12 and other B vitamins are important for a healthy pregnancy and can also support energy levels. Adequate vitamin levels have been shown to combat fatigue, improve psychological processes, and boost muscular function. [4] Natalist Hydration & Energy Drink Mix relies on vitamin B12 and electrolytes to support hydration and give you a boost of energy that is caffeine free and pregnancy safe! 

Should I Take Vitamin B12 While Pregnant?
Most healthcare providers recommend that anyone trying to conceive or currently pregnant should take a comprehensive prenatal vitamin. [5] The need for many vitamins and minerals increases significantly during pregnancy and without adequate levels of some nutrients, fetal or maternal health may suffer. In many multivitamins and well balanced diets, vitamin B12 will be consumed in adequate amounts. If you are a vegan or vegetarian, or if you're concerned about your vitamin levels, be sure to speak to a healthcare provider. If you are taking a prenatal vitamin already, make sure it contains vitamin B12. You likely won't need to take an additional supplement on top of your prenatal vitamin.  
Vitamin B12 Dosage During Pregnancy
So how much B12 should be consumed during pregnancy, and is there such a thing as too much? We know that B12 levels tend to drop during pregnancy and can be exceptionally low in certain groups. [1] The recommended dietary allowance of B12 for adults is 2.4 mcg, 2.6 mcg during pregnancy, and 2.8 mcg during lactation. [1] There is no established upper limit of B12 because there is a low risk of toxicity. Vitamin B12 is a water soluble vitamin, meaning the body doesn't store it and can easily shed excess amounts through urine. [1] 
Who Shouldn't Take B12?
B12 supplements may not be right for everyone. If you have any underlying conditions, especially related to metabolism, digestion, or iron levels, you should take additional precautions before taking any new supplements. Certain medications may also negatively interact with vitamin B12. 
B12 Medication Interactions
Some medications may impact vitamin B12 levels or interact with B12 supplements. Some examples of these medications include [1]:
Gastric acid inhibitors

Omeprazole
Ranitidine
Cimetidine
Lansoprazole

Metformin
Speak with your healthcare provider about any medications or supplements you take or plan to take on a regular basis. 
Key Vitamins and Minerals for Pregnancy
Nutrition during pregnancy is extremely important and can have a large impact on health outcomes for yourself and your baby. Taking in an adequate amount of vitamins and minerals can support fetal development, including brain development, immune function, bone health, muscle function, and more. [5-6] It's important to eat a balanced diet full of fruits, vegetables, protein, and whole grains. On top of a healthy diet, many healthcare providers recommend taking a prenatal multivitamin. Whether you prefer gummy vitamins or convenient daily packets, Natalist has got you covered with evidence-based, high-quality prenatal vitamins. 
References:
Vitamin B12. Fact Sheet for Health Professionals. National Institutes of Health. December 22, 2022. URL. 
Kaiser L, Allen LH; American Dietetic Association. Position of the American Dietetic Association: nutrition and lifestyle for a healthy pregnancy outcome [published correction appears in J Am Diet Assoc. 2009 Jul;109(7):1296] [published correction appears in J Am Diet Assoc. 2010 Jan;110(1):141]. J Am Diet Assoc. 2008;108(3):553-561. doi:10.1016/j.jada.2008.01.030
Finkelstein JL, Layden AJ, Stover PJ. Vitamin B-12 and Perinatal Health. Adv Nutr. 2015;6(5):552-563. Published 2015 Sep 15. doi:10.3945/an.115.008201
Tardy AL, Pouteau E, Marquez D, Yilmaz C, Scholey A. Vitamins and Minerals for Energy, Fatigue and Cognition: A Narrative Review of the Biochemical and Clinical Evidence. Nutrients. 2020;12(1):228. Published 2020 Jan 16. doi:10.3390/nu12010228
Nutrition During Pregnancy. American College of Obstetricians and Gynecologists. FAQ001. June 2023. URL. 
Farias PM, Marcelino G, Santana LF, et al. Minerals in Pregnancy and Their Impact on Child Growth and Development. Molecules. 2020;25(23):5630. Published 2020 Nov 30. doi:10.3390/molecules25235630
Shop Products From This Article
Subscribe & Save $3.00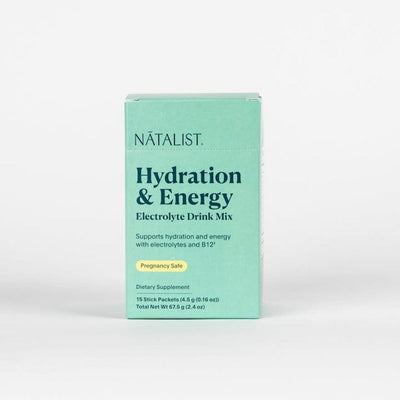 Extra 10% off your first delivery when you subscribe with code SEPT23
$32