Natalist Weekly Reviews: Here's What Customers Have to Say About Natalist Products (Vol 19)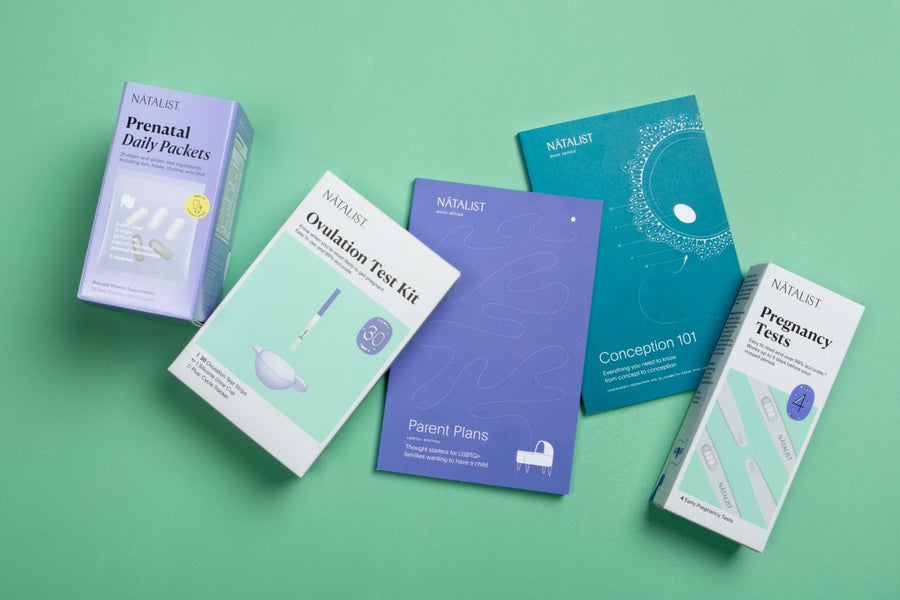 This week we're taking a look at what people have to say about the
Get Pregnant Bundle!
The Get Pregnant Bundle is Natalist's flagship product. A curated kit for trying to conceive (TTC) put together by moms and doctors, the bundle includes everything you need to start your journey to parenthood, including:
Get the necessary tools to track your cycle, identify your fertile window, increase your chances of getting pregnant, and plan your life as parents all in one convenient bundle. 
"Worked in ONE MONTH"
"Bought this when we started trying so I could begin pre-natals and also start tracking ovulation. Followed the instructions exactly, and got pregnant our first try! I know not everyone's journey is that fast. But these def helped mine move quickly!"
- Amanda, Pennsylvania
"A TTC Must Have!"
"Provided everything I needed to get started with the TTC journey! Each time I discovered new information on what is most beneficial to have in a prenatal, I quickly checked Natalist's ingredients and was consistently relieved and comforted to know I am putting in my body what is best for my future baby. Additionally, the ovulation tests and instructions are so helpful with access to seeing how other women tested and what to look for during ovulation/fertility window. And lastly, my husband and I have loved the Preconception booklets, helping to engage both of us in the discussion since TTC can at times feel "woman/mother/carrier" heavy and leave the "man/father/sperm provider" out. All in all, will recommend to any friend in their TTC phase!" 
-Katherine, Georgia
Natalist is on a mission to reduce outdated product offerings and misinformation in the fertility and pregnancy space. From ovulation tests to postnatal vitamins, Natalist offers sustainable, evidence-based products that support you through every step of your reproductive journey. 
Read more reviews