Natalist Weekly Reviews: Here's What Customers Have to Say About Natalist Products (Vol 27)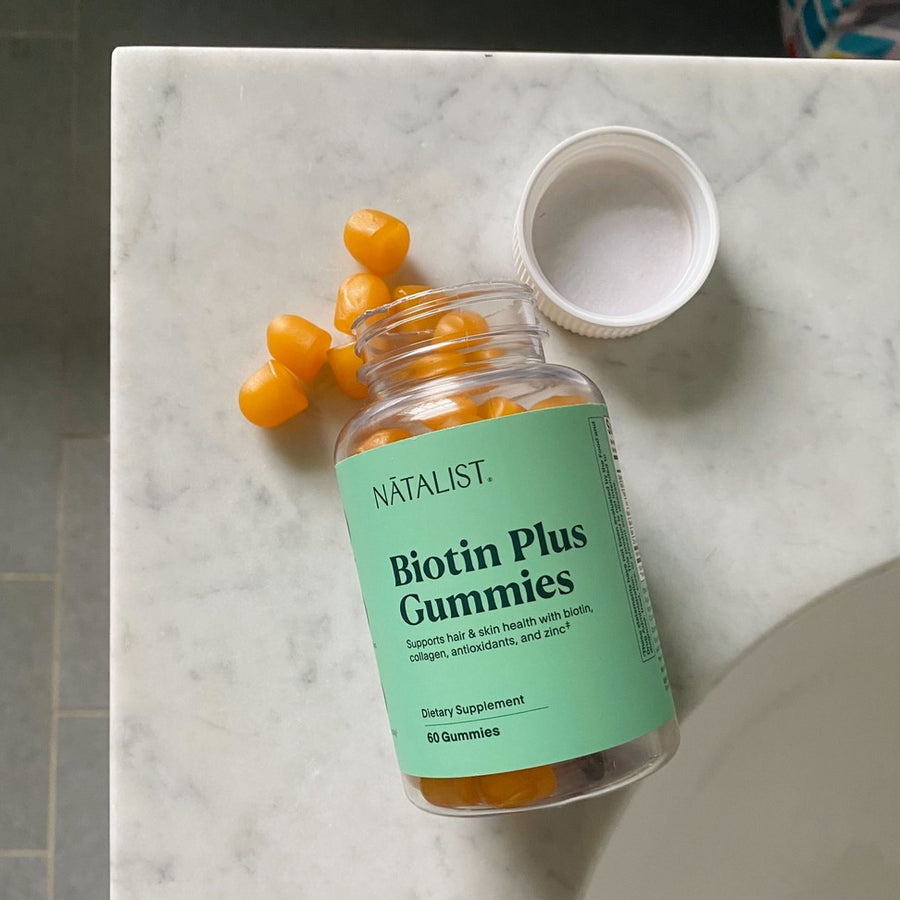 This week we're taking a look at what people have to say about Natalist Postnatal Vitamin and Biotin Plus Gummies. 
The Natalist postnatal multivitamin was formulated to meet the nutritional needs of mom and baby during breastfeeding. The Postnatal Vitamin is made with 20 essential nutrients including DHA, choline, folate, and vitamin D. 
Biotin Plus Gummies provide immune system support and antioxidant benefits while supporting hair and skin health! Biotin Plus is formulated with hydrolyzed collagen and vitamins C, E, and Zinc. These gummies may be especially helpful for new moms, as many tend to experience hair loss after giving birth. 
"
It Works

" (Biotin Plus)

"I've definitely noticed my hair and nails growing since taking these gummies. Will definitely continue to take them."

-Tiffany, Massachusetts
"
Natalist is my go-to trusted brand!

" (Postnatal Vitamin)

"I am 3 weeks postpartum and couldn't be more excited that Natalist came out with this product just in time! I trust Natalist — and there's nothing like knowing exactly who to go to for breastfeeding + healing support! Finding a brand you trust for all things pregnancy, postpartum, breastfeeding is so important — it crosses one worry off of your list!"

-Helen, Texas 
Natalist is on a mission to reduce outdated product offerings and misinformation in the fertility and pregnancy space. From ovulation tests to postnatal vitamins, Natalist offers sustainable, evidence-based products that support you through every step of your reproductive journey. 
Read more reviews
Shop Products From This Article