What Are Some Safe Alternatives to Lube?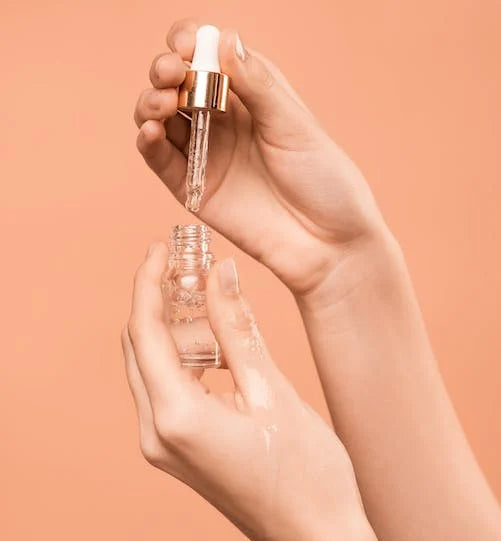 If you're concerned about allergens or don't have lubricant nearby, it may be helpful to know about these safe alternatives. Keep reading to learn more.
Lubricant can be a helpful product for many trying to keep sex fun and pleasurable. It's always best to use products specifically designed as lubricants over alternatives found at home. Let's talk about what ingredients go into personal lubricant and what alternatives are safer than others when you're in a pinch.
What ingredients are in lube?
The ingredients found in lube will vary by brand, base, and suggested use. Generally, we classify lubricant into three categories: water based, oil based, and silicone based. Along with this base you can often find other ingredients to preserve the product, help with emulsification (keeping the product mixed), thickening agents, and occasionally you will find additives to add taste or smell to the lubricant. I've broken down 3 lube ingredients you may want to avoid as well as a complete guide to different types of lubes. 
 Are there any safe alternatives to lube?
You should always consult with your healthcare provider before using any lubricants or lube alternatives to ensure you're using a product that is safe for yourself and your partner. Products that aren't designed to be used as lubricants may cause infection, irritation, or could be damaging to your sexual health and fertility. This being said, there are some products that may be better suited for use as a lubricant than others if you're in a pinch. 
Coconut Oil
Coconut oil is a widely used product for many reasons, including soothing and moisturizing the skin. [1] Research also shows that coconut oil has some antifungal properties, which may be helpful for preventing or fighting off a yeast infection. [2] Coconut oil does have a pH range higher than 7, which doesn't follow the World Health Organization's recommendation for vaginal lubricants. [3] When pH balance is thrown off, the likelihood of bacterial vaginosis (BV) and other infections increases. It's also important to note that any oil products can erode latex condoms, so keep this in mind if you're using condoms for pregnancy or STI prevention. 
Aloe vera 
Aloe vera gel is another well known product, used to help heal and hydrate the skin with its anti-inflammatory properties. [4] Aloe vera is also antimicrobial, antifungal, antiseptic and has a pH similar to the vagina, so the risk of developing an infection from aloe vera use is low. [4] This is only the case with pure aloe vera, so be sure to check for any additives if you're using a store bought product. Some parts of the plant contain latex, so if you have a latex allergy, this option may not be for you. [5]
Saliva
Using your own saliva for some added moisture doing sex can work in a pinch, although you should proceed with caution. Many infections, including STIs, can be transmitted through saliva. You will also likely need to reapply often which may not be the sexiest way to ensure frictionless sex. Simply put: there are better options out there, but saliva may technically be used as a lube substitute, especially if you and your partner have had recent testing done and don't suspect any infections. 
What to avoid using
Now that you know of a few potential alternatives to personal lubricants, let's talk about what products you should avoid using. 
Food products
Food products such as honey, yogurt, chocolate, and others should not be used as a lube alternative. These products may contain dairy or other ingredients that can spoil and may have a high amount of sugar which can lead to an infection, including a urinary tract infection or a yeast infection. There are other ways to play around with food in the bedroom, but avoid putting any food products in or around the more sensitive areas. 
Petroleum jelly
Vaseline or petroleum jelly is often thought of as a lubricant alternative, but it may not be the best option. A small study found that those using petroleum jelly as lube were much more likely to develop bacterial vaginosis. [6] Many types of petroleum jelly will also contain mineral oil, which degrades condoms and some silicone or latex devices very quickly. [7] Different kinds of petroleum jelly may contain ingredients that may not be safe for use around the genitals. 
Lotion
Lotion is great for moisturizing and hydrating the skin, but should only be used on external areas. There are simply too many unknown ingredients, fragrances, parabens, and more that may be in your lotion and aren't safe to be in or around the genitals. Some of the ingredients in lotion may increase your chances of infection, could be detrimental for fertility, or may irritate the extra sensitive skin around the genitals. 
This is a very short list of what you should avoid. To be safe, you should never use a substance as lubricant if it was not designed to be used as such. You should also always consult with your healthcare provider before using any products in or around the genitals. Additionally, any oil-based product can erode latex, so keep that in mind if you are using condoms. 
What to keep in mind
When you're picking out any lubricant or lube alternative, make sure you're avoiding any cross contamination (don't use the shared jar of coconut oil that may have been used while cooking), and remember that any oil products can erode latex condoms and may stain sheets or clothing. Also keep in mind that saliva can pass on some sexually transmitted infections, so proceed with caution. Avoid using products that have added chemicals, scents, flavors, parabens, and other harmful ingredients. 
It's best to use a personal lubricant specifically formulated with reproductive health in mind, and you should always speak to a healthcare professional before using any products in or around the genitals.This is especially true if you're trying to conceive, as there are fertility friendly lubricants that are made to protect sperm, egg, and embryo health.
Key takeaways
Lube ingredients will vary by brand, but lubricants are typically made with a base of water, oil, or silicone, and often contain other ingredients used for preservation, thickening, mixing, etc. 
It is always recommended to stick to products that have been specifically made as personal lubricants, but there are some alternatives that are safer than others. 
Coconut oil, pure aloe vera, and saliva are three potential alternatives to lubricant. It's important to look at the ingredients on coconut oil and pure aloe vera and ensure they don't contain any added ingredients, parabens, etc. 
Saliva can transmit infections, so proceed with caution. 
Oil-based products can degrade latex condoms, so stay away from these if you're relying on condoms for pregnancy or STI prevention. 
You should never use any food products or products containing mineral oil as lubricant. These may increase the risk of infection and can potentially damage the skin. 
Always prioritize products specifically designed to be used as lube and consult with your healthcare provider before use of any lubes or lube alternatives.  
References
Varma SR, Sivaprakasam TO, Arumugam I, et al. In vitro anti-inflammatory and skin protective properties of Virgin coconut oil. J Tradit Complement Med. 2018;9(1):5-14. Published 2018 Jan 17. doi:10.1016/j.jtcme.2017.06.012
Ogbolu DO, Oni AA, Daini OA, Oloko AP. In vitro antimicrobial properties of coconut oil on Candida species in Ibadan, Nigeria. J Med Food. 2007;10(2):384-387. doi:10.1089/jmf.2006.1209
Use and procurement of additional lubricants for male and female condoms: WHO/UNFPA/FHI360 Advisory note. URL. 
Hekmatpou D, Mehrabi F, Rahzani K, Aminiyan A. The Effect of Aloe Vera Clinical Trials on Prevention and Healing of Skin Wound: A Systematic Review. Iran J Med Sci. 2019;44(1):1-9.
Aloe Vera. National Library of Medicine. August 2020. URL.
Brown JM, Hess KL, Brown S, Murphy C, Waldman AL, Hezareh M. Intravaginal practices and risk of bacterial vaginosis and candidiasis infection among a cohort of women in the United States. Obstet Gynecol. 2013;121(4):773-780. doi:10.1097/AOG.0b013e31828786f8
Voeller B, Coulson AH, Bernstein GS, Nakamura RM. Mineral oil lubricants cause rapid deterioration of latex condoms. Contraception. 1989;39(1):95-102. doi:10.1016/0010-7824(89)90018-8
Shop Products From This Article
Subscribe & Save $2.00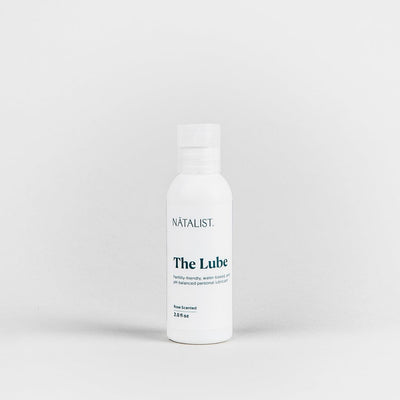 Extra 10% off your first delivery when you subscribe with code SEPT23
$23