What Causes Low Folic Acid?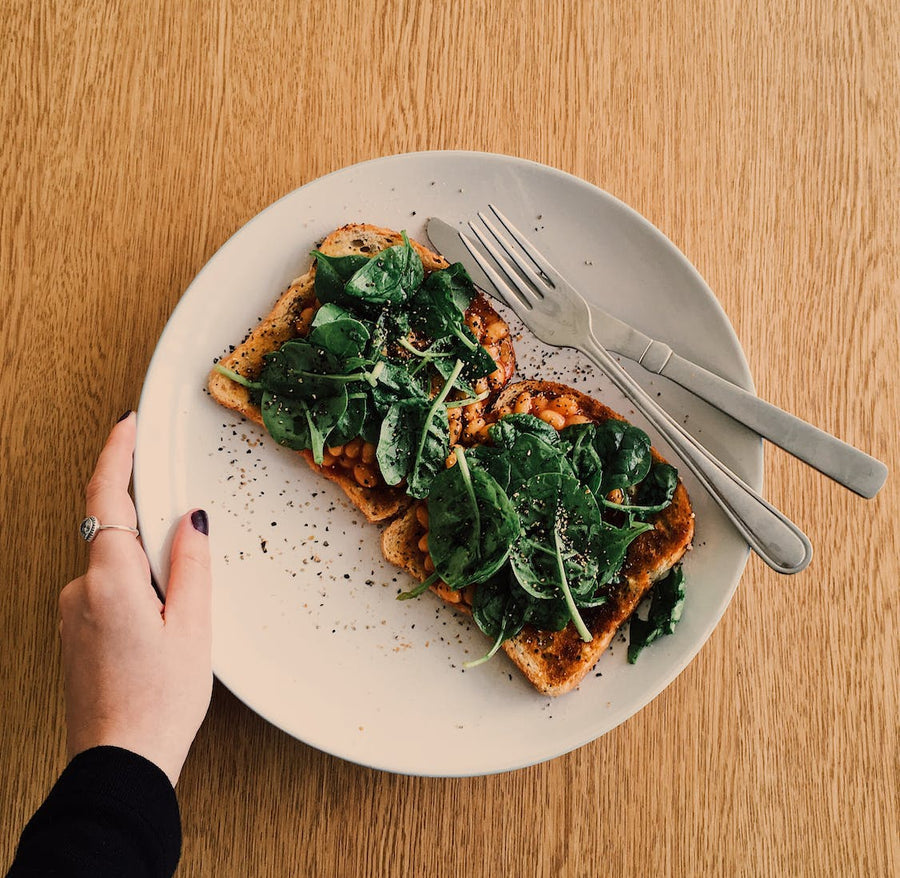 Folic acid can have a number of benefits during pregnancy and fetal development, but what causes low folic acid? Read on to learn more about the causes and remedies. 
By OBGYN and fertility specialist Dr. Kenosha Gleaton
Folic acid is a vital nutrient for early fetal development and the production of red blood cells. Low levels of folic acid may lead to negative effects, so it's important to know what factors contribute to low folic acid. 
What is folic acid?
Folic acid is a nutrient in the B vitamin family that is used by the body for red blood cell production, fetal development, DNA maintenance, and more. In the United States, it's common for grain products to be fortified with folic acid, a measure implemented in 1998 to help reduce neural tube defects (NTDs). NTDs are birth defects that are caused by underdevelopment or abnormal development of the brain or spinal cord, like spina bifida. Folate is also naturally found in foods such as spinach, asparagus, brussels sprouts, citrus, nuts, and more. 
Some products may say folate, methylfolate, or MTHF folate, instead of folic acid. The main difference you need to know when comparing MTHF folate vs folic acid, is that folate is the broken down, more usable form of folic acid. Folic acid is synthetic and the body has to work harder in order to break it down and use it. So when you find yourself picking between the two, you may want to opt for methylfolate. As always, speak with your healthcare provider before starting any supplement regimen.
Importance of folate
The body needs folate to make DNA, divide cells, and for the early growth and development of a fetus. Research shows that folate supplementation leading up to and during the first 12 weeks of pregnancy is vital for preventing NTDs. In fact, The American College of Obstetricians and Gynecologists (ACOG) recommends women who aren't actively preventing pregnancy or are trying to conceive (TTC) supplement with at least 400 micrograms of folic acid or folate. During pregnancy, 600 micrograms should be taken daily.  Research shows that folate supplementation can also benefit mental health and heart health and may improve sperm parameters. Read more about folic acid benefits for men and what happens if you don't take folic acid during pregnancy?
What can cause low folic acid?
Low folic acid levels may result in a folate deficiency, which can lead to serious complications. While it's rare to have a folate deficiency in countries with fortified products, it is possible to have low folate levels. Aside from avoiding a healthy and balanced diet, some potential folic acid deficiency causes include:
There is an important regulatory enzyme needed to break down and absorb folate known as methylenetetrahydrofolate reductase (luckily, we've shortened the name to MTHFR). As we discussed earlier, the body needs to convert folic acid into methylfolate in order to properly use it. MTHFR is what allows this to happen, but only in about 75% of the population. The other quarter of the population has a gene mutation that makes it more difficult for the body to metabolize folic acid, which can lead to low folate levels and negative health effects. There are lab tests that may be able to provide insight into whether or not you have the gene variant, but in general it's recommended that anyone with or without the gene variant take the more bioavailable form of folate, MTHF folate.
Incorrectly prepared food
You read that right, you can actually limit the amount of natural folate you're consuming by preparing your food a certain way. Overcooking and peeling some produce like leafy green vegetables can destroy some of the naturally occurring folate, leading to lower folate retention. It's unlikely that you'll strip the food of folate entirely, but you get the most bang for your buck when you can consume raw produce instead of cooking it. 
Digestive diseases
Some digestive disorders can make it more difficult for the body to absorb vital nutrients, including folate. Some examples include crohn's disease, celiac disease, and inflammatory bowel disease (IBS). 
Certain medications
It's possible that some medications may interfere with the level of folate in the blood. Specifically anti-epileptic drugs, including phenytoin, carbamazepine, and valproate. Ulcerative colitis drugs can also interfere with folate absorption, such as sulfasalazine. Speak with your healthcare provider about any medications you're taking and how they may impact your folate levels, especially when TTC. 
Some groups are at a higher risk of low folate levels, including:
Girls and women aged 14 to 30

Black women

People with eating disorders

People with alcohol use disorders
Symptoms of folic acid deficiency
If you're concerned about whether or not you're getting enough folate, keep an eye out for folate deficiency symptoms, including:
Muscle weakness

Mouth sores

Reduced sense of taste

Memory loss

Confusion

Weight loss
When low folate levels impact your ability to create red blood cells, you may develop folic-deficiency anemia. Symptoms of this include:
Pale skin

Irritability

Decreased appetite

Fatigue

Tender, smooth, or red tongue
If you notice any concerning symptoms of folic acid deficiency, anemia, or if you're concerned about your vitamin levels, be sure to speak with a healthcare provider. 
Low folic acid treatment and prevention
If someone has been diagnosed with a folate deficiency, a folate supplement is likely the first recommended treatment, followed by diet modification. High folate foods include peas, beans, legumes, dark leafy green vegetables, liver meat, and fortified grain products. 
Prevention of low folate levels is very similar— healthy eating and potentially taking a multivitamin with added folate. If you're TTC or pregnant, you should be taking a prenatal vitamin with folate throughout your entire pregnancy (learn more reading Do you need prenatal vitamins in the third trimester?) Make sure you discuss all supplements and medications with your healthcare provider before adding them to your routine! 
Key Takeaways
Folic acid is a B vitamin that is needed for red blood cell production, fetal development, DNA maintenance, and more.

Folate is the broken down form of folic acid that is naturally occuring in the diet, and folic acid is synthetic folate that is added to some vitamins and fortified foods.

The average person should be consuming around 400 mcg of folate a day, and those pregnant, TTC, or breastfeeding may need to consume closer to 600 mcg a day.

Research shows that folate supplementation can benefit mental health, heart health, and may improve sperm parameters. 

Low folate levels may be caused by a genetic variant, overcooked produce, digestive diseases, and certain medications. 

Symptoms of folate deficiency include muscle weakness, fatigue, reduced sense of taste, pale skin, irritability, and a smooth, red, or tender tongue. 
Sources:
https://ods.od.nih.gov/factsheets/Folate-HealthProfessional/
https://pubmed.ncbi.nlm.nih.gov/23482308/
https://www.acog.org/womens-health/faqs/nutrition-during-pregnancy
https://pubmed.ncbi.nlm.nih.gov/25644193/
https://my.clevelandclinic.org/health/articles/21527-homocysteine
https://pubmed.ncbi.nlm.nih.gov/32032459/
https://pubmed.ncbi.nlm.nih.gov/9863598/
https://pubmed.ncbi.nlm.nih.gov/27052143/
https://www.researchgate.net/figure/The-effect-of-duration-and-method-of-cooking-on-folate-retention-in-a-spinach-b_fig2_10981529
https://my.clevelandclinic.org/health/diseases/22198-folate-deficiency
https://ods.od.nih.gov/factsheets/Folate-Consumer/
https://www.hopkinsmedicine.org/health/conditions-and-diseases/folate-deficiency-anemia
Shop Products From This Article