What You Need to Know About How to Approach Exercise and Fertility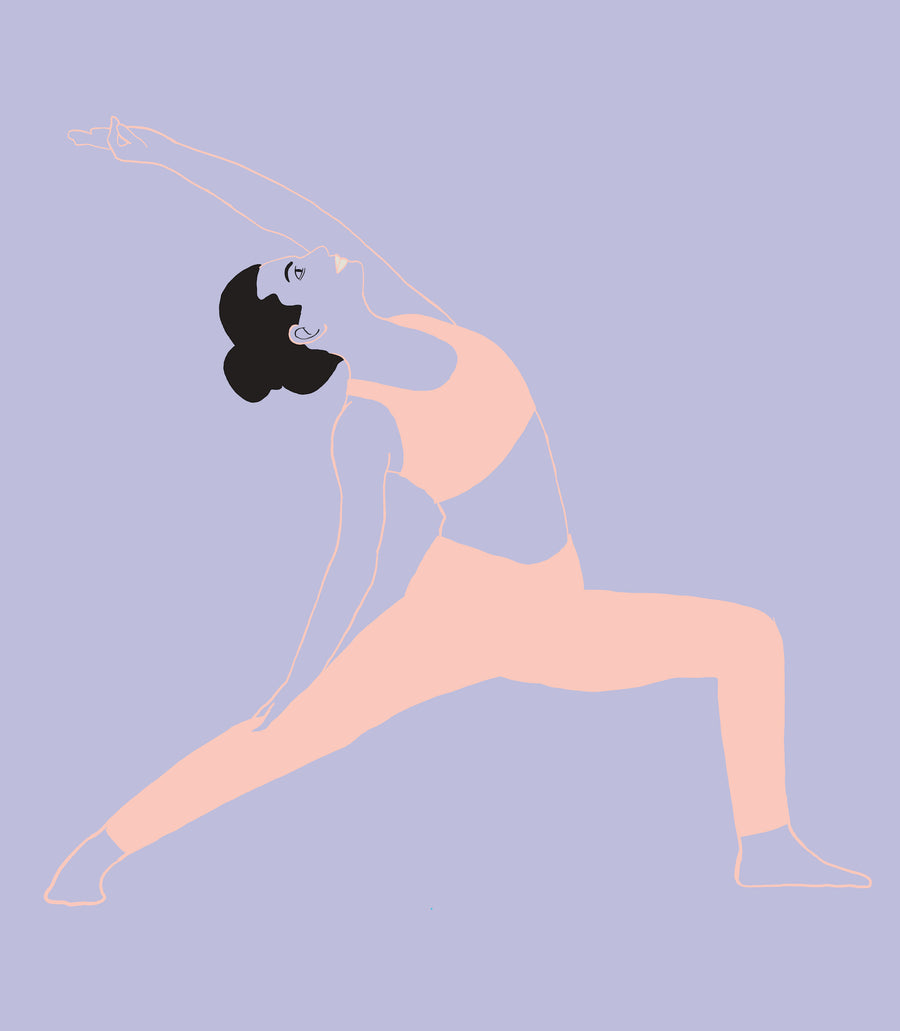 Trying to conceive and wondering how exercise affects fertility? We examine the facts and benefits of exercise as it relates to fertility.
By Mahri Relin
I have had several women ask me to train them as they prepare to have a baby. Some of them are worried that they will "lose their body" during pregnancy and want to get into fantastic shape—maybe even lose weight—before they start the process. I totally understand this instinct and normally love to support my clients' fitness goals. In fact, I am very aware of the stress and fear that can arise from your body's changes during pregnancy. However, I've come to realize in my own work and research that exercise goals at this point should depend on fertility factors rather than the way you look in the mirror. Losing weight can be extremely crucial for some, but problematic for others. I like to focus instead on understanding their starting point, where we need to be for their reproductive system, and finding ways to use exercise as a source of joy and stress reduction.
What are the facts?
An ideal BMI (health metric based on the ratio of weight versus height) pre-pregnancy is between 20 and 25. Regardless of whether you exercise, there is an increased risk of infertility if your BMI is under 18.5. If your BMI is higher than 25, a gradual weight loss program of diet and exercise can have great fertility benefits. Having a BMI greater than 30 can reduce fertility by 50%; however, even minimal weight loss (as little as five percent) can have a big impact.
Exercise is a great way to lose weight when used to induce an energy deficit (e.g., less calories consumed than calories burned). It becomes tricky when women continue to exercise at an energy deficit when they are trying to get pregnant, and they already are at a low BMI. Studies show that the maintenance of an energy deficit for women with a BMI of 25 or under can lead to reproductive dysfunction, such as infrequent (oligomenorrhea) or absent (amenorrhea) menstrual cycles. It's important to recognize that this is not caused by exercise alone, but that exercise can be a significant contributor to an energy deficiency and an underweight BMI (BMI < 18.5).
Interestingly, BMI is not always the best indicator of how weight will affect reproduction since it cannot distinguish between weight contributed by fat or muscle. In fact, a body-builder would have an overweight BMI because of the large amount of muscle mass they carry relative to their height, but obviously body-builders are not obese. It's clear that the number on the scale doesn't tell you everything! In order to precisely understand one's weight contribution from fat, you need to measure body fat percentage. 
According to Dr. William Schoolcraft, MD, founder and director of the Colorado Center for Reproductive Medicine (CCRM), ovulation can decline if your total body fat percentage is less than 12% or more than 30% to 35%—even if you're getting your period every month.
Key take-aways
This might all feel a bit confusing, but key take-aways are to:
Make sure that you understand your starting point, either as BMI or body fat percentage. 
Develop a plan to get your weight in your ideal range. Your target should be between 20 to 25 as a BMI, or 17% to 19% as a body fat percentage.
If you are overweight, consider adding exercise to your life to form an energy deficit and help you lose weight. If you are underweight, try to consume more calories to get into your ideal range to try to conceive. 
Consider seeking nutrition counseling for help with this process.
Think about reframing your exercise. It can always make you feel better!
Exercise is one of many great tools that can help you achieve the right balance in your body for fertility. Perhaps just as important is the way it makes you feel. I have always been one of the biggest advocates for using exercise to relieve stress, and the fertility process is perhaps one of the most important times to use exercise for this purpose. The unhealthy ways we cope with stress can be a problem (like drinking or smoking), especially when trying to conceive since they are off-limits, and stress can also affect our sleep and eating patterns. Exercise can protect the brain against aging and neurodegenerative disease as well as improve learning and memory. Done the right way, it can also decrease cortisol, one of our body's primary stress hormones. 
As the research has grown and I have come to understand the many ways that exercise affects fertility, I have learned to talk to my clients differently. I focus on helping them use exercise as a means of empowering themselves to take charge of their fertility and feeling better in their bodies. Regardless of their starting weight, all women can use movement to open and stretch their bodies, connect with incredible music, get out of the house and see nature, gain more strength and confidence, or even to just quiet the chatter in their heads—these are all great tools that support the fertility process. And don't forget that exercise can improve libido, an important piece of this puzzle as well!  
I am proud to be part of the fertility journey for many of our clients, and I embrace the role we play in understanding how exercise affects each woman differently. Most importantly, I am happy to bring joy during a time that can be tricky and stressful. We all need it, to be honest!
You can follow Mahri on Instagram @BodyConceptions and learn more at Body Conceptions.
Shop Products From This Article