Does Ginger Help With Morning Sickness?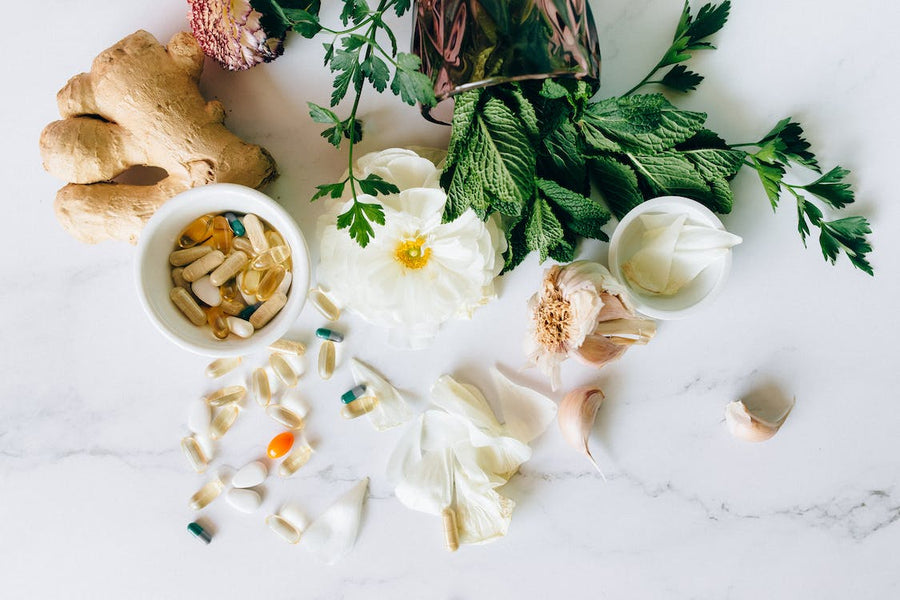 Nausea and vomiting of pregnancy (NVP) most often referred to as morning sickness, is the nausea and upset stomach that many experience during pregnancy. We commonly see morning sickness around the first few weeks of pregnancy to the 14th week of pregnancy, although this can vary from person to person. [1] 
Pregnancy Safe Nausea Relief
Morning sickness can range from minor nausea to daily vomiting and can be difficult to manage. There are no known cures or preventative measures available to stop morning sickness from occurring, but there are some nausea relief remedies that may decrease the severity of NVP or help ease your stomach. [1] It's important to rely on pregnancy safe remedies and to check in with a healthcare provider before you attempt any new medications, foods, or treatments. Combating morning sickness can be done through changing your eating habits, using natural nausea relief products, or with approved medications. [2] 
Ginger for Morning Sickness
Ginger is a spice with medicinal properties that has been used for centuries. [3] The compounds in ginger (gingerols and shogaols) are what are believed to have the therapeutic and medicinal properties. [4] Ginger has been used to remedy and protect from arthritis, pain, diabetes, cardiac disorders, inflammatory conditions, and more. [3-4] Research also shows that ginger may be useful for relieving nausea caused by pregnancy, chemotherapy treatment, and some gastrointestinal disorders. [4-5] A cochrane review concluded that ginger is a pregnancy-safe option for managing morning sickness during pregnancy. [6] Learn the 5 Medications that Help with Morning Sickness. 

Ways to Incorporate Ginger Into Your Diet
Ginger isn't always the easiest food to eat raw. Let's talk about all the different ways you can incorporate ginger into your diet. 
Teas and Drinks
I know that ginger ale is probably one of the first things that comes to mind when you think of a ginger drink, but there are plenty of other options available as well. Not all sodas listed as ginger ale will actually contain high amounts of ginger, which is the key ingredient if you're hoping for nausea relief. The high amount of sugar and carbonation may even make your symptoms worse, so tread carefully. [7-8] That being said, UpToDate does suggest that sour and carbonated liquids may help to reduce nausea and minimize the effect of a full stomach. [2] If you do reach for a ginger ale, keep an eye on the sugar content and be sure to drink plenty of water as well.
A healthier alternative to ginger ale is herbal tea. Some nausea relief teas contain ginger and other ingredients like peppermint to help soothe your stomach. You may also be able to find pure ginger juice that can be mixed in with a smoothie or other juice. 
Fresh Ginger
Some people prefer to use fresh ginger and add it into their daily meals where they see fit. You can slice up ginger, mince it, grate it, or blend it to make it easier to eat and use. Some potential uses for fresh ginger include adding it to a stir fry, blending it in with a smoothie or sauce, adding it to soup, or even baking with it. 
Candies, Supplements, and Chews
There are also very tasty ginger chews and candies on the market that can make nausea relief taste good. You'll just want to keep an eye on the added ingredients and sugars to ensure the product is pregnancy safe. If you're someone that doesn't like the taste of ginger, you can opt for a capsule that leaves little to no taste. You should always speak to a healthcare provider if you have questions about what ingredients are pregnancy safe, as well as adding in any new supplements to your routine.
How Much Ginger is Safe to Consume While Pregnant?
Research shows that consuming up to 1,000 mg/day of ginger has not resulted in any negative pregnancy outcomes and that minor side effects are possible, but uncommon. [9] 
Your healthcare provider can give you more detailed recommendations, but it's best to stay below 1,000 mg/day. 
Side Effects of Ginger
While ginger is considered a safe and natural spice to consume, it's possible that some will experience negative side effects. Research has found that mild gastrointestinal effects like heartburn, diarrhea, and mouth irritation can occur, but are unlikely. [9] Some people are allergic to ginger, so if you've had negative reactions in the past, you may want to speak to a healthcare provider before use while pregnant. 
When to Get Professional Help for Morning Sickness
While some home remedies such as ginger, peppermint, bland foods, etc. can be helpful for treating morning sickness, sometimes it may be necessary to get professional help. [2] If your morning sickness is impacting your daily life, causing you to lose weight, or if you're noticing signs of dehydration, you should seek out advice from a healthcare professional. [1] Severe morning sickness occurs in up to three percent of pregnancies and can cause negative effects if not treated promptly. 
Nausea and vomiting are common during pregnancy and are typically caused by hormonal changes. [1,2] If you suspect there is an underlying cause for your nausea and vomiting, you should see a healthcare provider right away. Some potential symptoms that may indicate an underlying problem include [1]:
Fever
Headache
Nausea and vomiting that occurs for the first time after 9 weeks of pregnancy
Abdominal pain or tenderness
Enlarged thyroid (swelling around the front of the neck)
Treat Morning Sickness with Natalist Products
Natalist is proud to offer products to support you during every step of your fertility and pregnancy journey. If you are experiencing morning sickness or an upset stomach, nausea relief products such as herbal ginger tea and Anti-Nausea Gummies are pregnancy safe and effective at reducing nausea and vomiting. You may also benefit from pregnancy safe Hydration & Energy Electrolyte Drink Mix to replenish any lost electrolytes and support hydration. Learn more about fertility, pregnancy, and postpartum on the Natalist blog, or shop all products here. 
References:
Morning Sickness: Nausea and Vomiting of Pregnancy. FAQ126. American College of Obstetricians and Gynecologists. December 2021. URL. Accessed May 2023. 
Smith J, Fox K, Clark S. Nausea and vomiting of pregnancy: Treatment and outcome. UpToDate. Topic 6811 Version 142.0 October 21 2022. URL. 
Fifi AC, Axelrod CH, Chakraborty P, Saps M. Herbs and Spices in the Treatment of Functional Gastrointestinal Disorders: A Review of Clinical Trials. Nutrients. 2018;10(11):1715. Published 2018 Nov 9. doi:10.3390/nu10111715
Semwal RB, Semwal DK, Combrinck S, Viljoen AM. Gingerols and shogaols: Important nutraceutical principles from ginger. Phytochemistry. 2015;117:554-568. doi:10.1016/j.phytochem.2015.07.012
Lete I, Allué J. The Effectiveness of Ginger in the Prevention of Nausea and Vomiting during Pregnancy and Chemotherapy. Integr Med Insights. 2016;11:11-17. Published 2016 Mar 31. doi:10.4137/IMI.S36273
Maitre S, Neher J, Safranek S. FPIN's clinical inquiries: ginger for the treatment of nausea and vomiting in pregnancy. Am Fam Physician. 2011;84(10):1-2.
Camps G, de Graaf K, Smeets PAM. Men and Women Differ in Gastric Fluid Retention and Neural Activation after Consumption of Carbonated Beverages. J Nutr. 2018;148(12):1976-1983. doi:10.1093/jn/nxy230
Ebert K, Witt H. Fructose malabsorption. Mol Cell Pediatr. 2016;3(1):10. doi:10.1186/s40348-016-0035-9
Ebrahimi N, Maltepe C, Einarson A. Optimal management of nausea and vomiting of pregnancy. Int J Womens Health. 2010;2:241-248. Published 2010 Aug 4. doi:10.2147/ijwh.s6794
Shop Products From This Article
Subscribe & Save $3.00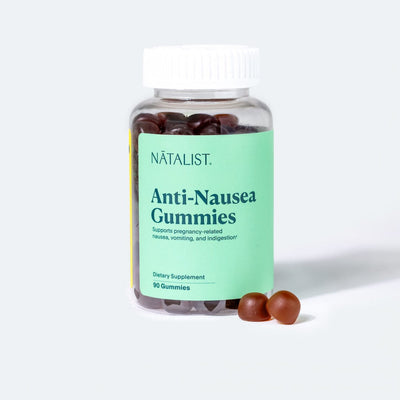 Extra 10% off your first delivery when you subscribe with code SEPT23
$32