How Does Environment, Diet, and Lifestyle Influence Fertility?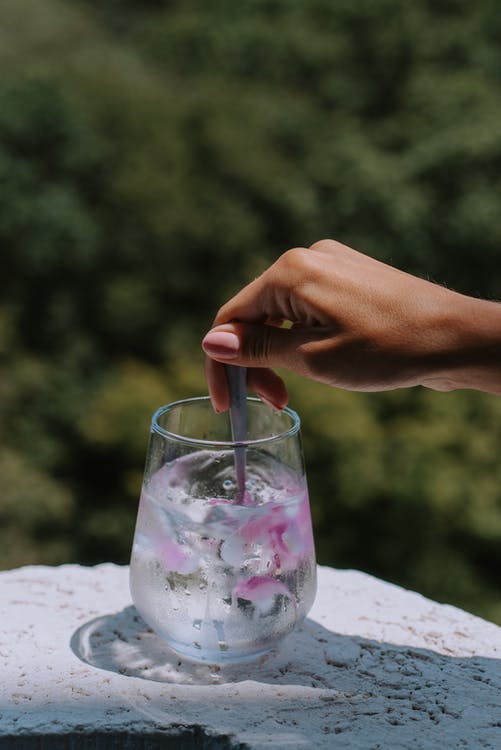 Dr. Audrey Gaskins explains the environmental factors that affect reproductive health and some nutritional guidelines to positively affect chances of conception.
Tell us about your work.
I study how environmental, dietary, and lifestyle factors influence fertility and reproductive health in men and women. I became interested in this area during a post-baccalaureate fellowship at the National Institute of Child Health and Human Development (NICHD) when I realized how little we knew about this topic despite the fact that outcomes like infertility and pregnancy loss are incredibly common.
How do scientists measure reproductive health in men and women?
We can study reproductive health outcomes starting at pubertal development all the way to reproductive senescence and everything in between. In my work, I mostly focus on markers of fecundity such as time to pregnancy and infertility (defined as trying for 12 months or longer to get pregnant without success) and markers of fertility such as live birth and pregnancy loss.   
Have you identified environmental factors that affect these measures?
My work has shown that women exposed to higher levels of air pollution, particularly from traffic, have a higher risk of pregnancy loss and lower success with infertility treatments. Higher exposure to fine particulate matter, a component of air pollution, may also accelerate reproductive aging in women.
In addition to air pollution, our group has shown that higher exposure to phthalates, a class of endocrine-disrupting chemicals found in everything from food manufacturing materials to personal care products, is linked to lower ovarian reserve and lower likelihood of live birth following IVF. We've also shown that consumption of fruits and vegetables with high levels of pesticides is associated with lower semen quality in men and higher risk of pregnancy loss in women.  
What are some nutritional changes women can make to positively affect their chances of conception?
There are five main dietary recommendations I give to female friends and family who want to enhance their chances of conception: 
Take a daily prenatal/multivitamin that contains at least 800 mcg of folate, 15 mcg of vitamin B12, and 1000 IU of vitamin D. (The Natalist Prenatal meets this criteria!)
Consume at least three low-mercury seafood meals a week. If you cannot do this, take an omega-3 fatty-acid supplement. 
Prioritize eating fruits and vegetables, and always choose organic varieties for the dirtiest dozen produce.
Incorporate whole grains into your diet, ideally two servings a day. 
Avoid fast food. 
✨ Shop Prenatal Daily Packets⟶
Are these nutritional changes the same for men and women?
For men, there is little evidence supporting specific nutritional supplements so my main advice is to eat a healthy diet rich in fruits and vegetables (prioritizing organic for the dirty dozen), whole grains, and seafood. For both men and women, alcohol and caffeine intake in moderation is fine. 
If you could tell the TTC community just one thing, what would it be?
Be careful what you read on the internet. There are many under qualified people out there claiming to be experts on nutrition and fertility. If something seems too good to be true, it probably is. If you are ever in doubt, do your own research or ask a doctor for a second opinion.
Interested in learning more on how to improve your likelihood of getting pregnant? Read Dr. Liz Kane's Tips to Increase Your Chances of Getting Pregnant This Month.
Shop Products From This Article
Extra 10% off your first delivery when you subscribe with code SEPT23
$120 $110