How Much CoQ10 Should I Take?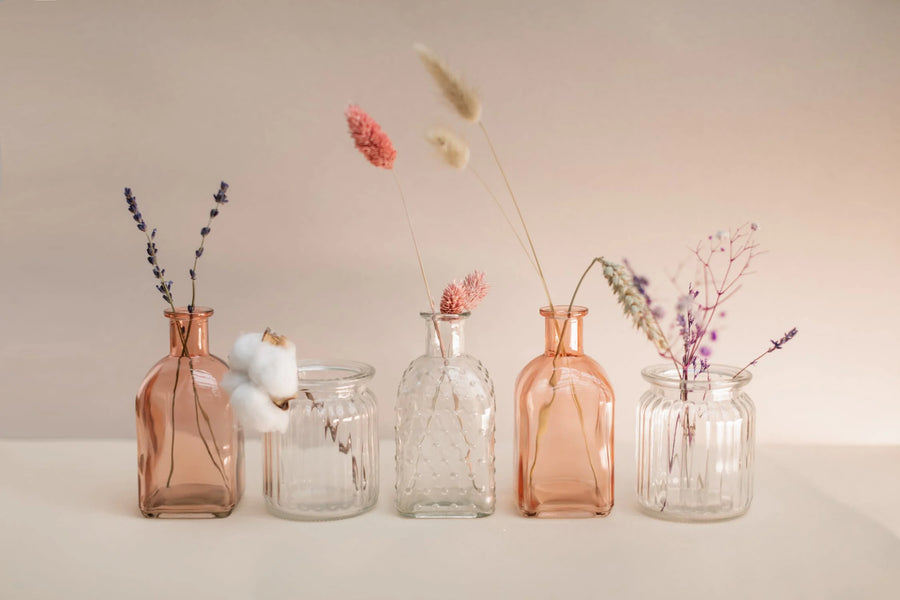 CoQ10 is an important nutrient for fertility, heart health, and more. How much CoQ10 are you supposed to take, and can you take too much? Keep reading to find out. 
By OBGYN and fertility expert Dr. Kenosha Gleaton
It can be difficult to determine what supplements you may benefit from taking and what dose is right for you. Supplements like CoQ10 can be found in a wide range of doses from 30 mg to 600 mg. Let's talk about the benefits of taking CoQ10 and how much you really need to notice its health effects. 
What's CoQ10?
Coenzyme Q10 (CoQ10) is a vitamin-like enzyme found in every cellular membrane in the body. CoQ10 is found in the highest concentrations in the mitochondria of the cell, which is the main source of cellular energy [1]. The role of CoQ10 in the body is to aid in energy production and increase antioxidant effects that protect against cellular damage [1]. 
CoQ10 is a normal part of the diet, is naturally produced by the body, and it can be found in dietary supplements such as liquid capsules and chewable gummy vitamins. Supplemental CoQ10 comes in two different forms, ubiquinone and ubiquinol, and food sources of CoQ10 include meats, oils, fish, nuts, and others [1]. 
Benefits of taking CoQ10
Fertility
Research shows that CoQ10 supplementation may be beneficial for male and female fertility. Multiple studies found that anyone trying to conceive (TTC) and over the age of 35, at risk for preeclampsia, going through fertility treatments, or otherwise having a difficult time getting pregnant may benefit from supplementing with CoQ10 [7-9, 16-17]. 
A meta-analysis concluded that CoQ10 helped improve sperm count and sperm motility, and a separate study found that CoQ10's antioxidant effects may decrease DNA fragmentation and oxidative stress markers [2-3]. CoQ10 has been shown to possibly improve egg quality, embryo quality, and improved pregnancy outcomes in some populations [4]. 
Antioxidant properties
CoQ10 has antioxidant properties, meaning it can help protect cells from oxidative stress and potentially reduce the risk of some diseases [5]. Antioxidants fight off unstable molecules known as free radicals. When free radicals are able to move around the body, they can cause damage to different cells and tissues. This can result in many different chronic health problems including cataracts, cancer, cardiovascular disease, and inflammatory disease [6]. 
Heart health
CoQ10 is found in high amounts in the heart and other vital organs, and there have been many recent studies comparing CoQ10 and fish oil for heart health benefits. Research is still mixed, but we have found some interesting data on CoQ10's effects on cardiovascular health. Multiple trials have concluded that supplementing with CoQ10 has positive effects on cholesterol levels, decreasing triglycerides and "bad" cholesterol, while increasing "good" cholesterol [10]. Data also suggests that CoQ10 may reduce major cardiovascular events including heart attacks and stroke, and may improve symptoms of heart failure [11]. 
Aging
It's been proven that CoQ10 levels decrease as we age, and some research suggests that CoQ10 use may help reduce some symptoms of aging and the onset of certain diseases [1,12]. Oral CoQ10 supplements positively affect mitochondrial deficiency syndrome, and may have an impact on other mitochondrial disorders including cancer, diabetes, Alzheimer's disease, and more. Research also suggests that CoQ10 can improve sun damaged skin and other anti-aging skin effects, especially when caused by oxidative stress [13-14]. 
CoQ10 Dosage Recommendations
How much CoQ10 should you take to see these beneficial effects? There isn't a set dosage recommendation for any specific population or health benefit, and some health effects may require larger doses than others. Typical CoQ10 supplements come in doses ranging from 30 mg to 600 mg [1]. It's thought that daily supplementation of CoQ10 will benefit the body on a cellular level very quickly, and benefits may be observed as early as two weeks in some cases [15].
In the previously mentioned studies, dosage of CoQ10 was as follows:
Fertility effects: Dosages ranged from 200 to 600 mg [7-9]

Antioxidant effects: Dosages ranged from 100 to 1200 mg [5] 

Heart health: Dosages ranged from 100 to 400 mg [10-11] 

Aging: No specific dosages were reported [12-14]
If you have or are at risk of a CoQ10 deficiency, are currently pregnant or breastfeeding, or under the age of 18, CoQ10 supplementation and dosage should be discussed with a healthcare provider. 
Can you take too much CoQ10?
There is a very low chance of experiencing toxic effects from CoQ10 supplementation, and supplementation has reportedly been well tolerated in amounts up to 1200 mg/day [1]. The body is able to naturally convert CoQ10 between two forms, one of which is a water-soluble form.  This allows the body to shed excess levels of CoQ10 if necessary. 
Doses over 100 mg a day reportedly cause insomnia in some people, and other rare side effects include upset stomach, nausea, vomiting, dizziness, irritability, headache, and diarrhea [1]. You should always follow the instructions on your supplement bottle and speak with a healthcare provider before taking any dietary supplements or medications. It's also important to note that there are no established safety recommendations for CoQ10 supplementation during pregnancy or breastfeeding, so be sure to consult your healthcare provider before use of CoQ10. 
References:
Sood B, Keenaghan M. Coenzyme Q10. [Updated 2022 Jan 19]. In: StatPearls [Internet]. Treasure Island (FL): StatPearls Publishing; 2022 Jan-. Available from: https://www.ncbi.nlm.nih.gov/books/NBK531491/
Salas-Huetos A, Rosique-Esteban N, Becerra-Tomás N, Vizmanos B, Bulló M, Salas-Salvadó J. The Effect of Nutrients and Dietary Supplements on Sperm Quality Parameters: A Systematic Review and Meta-Analysis of Randomized Clinical Trials. Adv Nutr. 2018;9(6):833-848. doi:10.1093/advances/nmy057
Alahmar AT, Calogero AE, Sengupta P, Dutta S. Coenzyme Q10 Improves Sperm Parameters, Oxidative Stress Markers and Sperm DNA Fragmentation in Infertile Patients with Idiopathic Oligoasthenozoospermia. World J Mens Health. 2021;39(2):346-351. doi:10.5534/wjmh.190145
Akarsu S, Gode F, Isik AZ, Dikmen ZG, Tekindal MA. The association between coenzyme Q10 concentrations in follicular fluid with embryo morphokinetics and pregnancy rate in assisted reproductive techniques [published correction appears in J Assist Reprod Genet. 2017 May;34(5):607]. J Assist Reprod Genet. 2017;34(5):599-605. doi:10.1007/s10815-017-0882-x
Gutierrez-Mariscal FM, Arenas-de Larriva AP, Limia-Perez L, Romero-Cabrera JL, Yubero-Serrano EM, López-Miranda J. Coenzyme Q10 Supplementation for the Reduction of Oxidative Stress: Clinical Implications in the Treatment of Chronic Diseases. Int J Mol Sci. 2020;21(21):7870. Published 2020 Oct 23. doi:10.3390/ijms21217870
Lobo V, Patil A, Phatak A, Chandra N. Free radicals, antioxidants and functional foods: Impact on human health. Pharmacogn Rev. 2010;4(8):118-126. doi:10.4103/0973-7847.70902
Teran E, Hernandez I, Nieto B, Tavara R, Ocampo JE, Calle A. Coenzyme Q10 supplementation during pregnancy reduces the risk of pre-eclampsia. Int J Gynaecol Obstet. 2009;105(1):43-45. doi:10.1016/j.ijgo.2008.11.033
CoQ10 Treatment to Improve Fertility in Elderly Patients. Hadassah Medical Organization. March 2017. URL. 
Xu Y, Nisenblat V, Lu C, et al. Pretreatment with coenzyme Q10 improves ovarian response and embryo quality in low-prognosis young women with decreased ovarian reserve: a randomized controlled trial. Reprod Biol Endocrinol. 2018;16(1):29. Published 2018 Mar 27. doi:10.1186/s12958-018-0343-0
Liu Z, Tian Z, Zhao D, et al. Effects of Coenzyme Q10 Supplementation on Lipid Profiles in Adults: A Meta-analysis of Randomized Controlled Trials. J Clin Endocrinol Metab. 2022;108(1):232-249. doi:10.1210/clinem/dgac585
Mortensen SA, Rosenfeldt F, Kumar A, et al. The effect of coenzyme Q10 on morbidity and mortality in chronic heart failure: results from Q-SYMBIO: a randomized double-blind trial. JACC Heart Fail. 2014;2(6):641-649. doi:10.1016/j.jchf.2014.06.008
Hernández-Camacho JD, Bernier M, López-Lluch G, Navas P. Coenzyme Q10 Supplementation in Aging and Disease. Front Physiol. 2018;9:44. Published 2018 Feb 5. doi:10.3389/fphys.2018.00044
Oliveira BF, Nogueira-Machado JA, Chaves MM. The role of oxidative stress in the aging process. ScientificWorldJournal. 2010;10:1121-1128. Published 2010 Jun 15. doi:10.1100/tsw.2010.94
Knott A, Achterberg V, Smuda C, et al. Topical treatment with coenzyme Q10-containing formulas improves skin's Q10 level and provides antioxidative effects. Biofactors. 2015;41(6):383-390. doi:10.1002/biof.1239
Cooke M, Iosia M, Buford T, et al. Effects of acute and 14-day coenzyme Q10 supplementation on exercise performance in both trained and untrained individuals. J Int Soc Sports Nutr. 2008;5:8. Published 2008 Mar 4. doi:10.1186/1550-2783-5-8
Teran E, Hernández I, Tana L, et al. Mitochondria and Coenzyme Q10 in the Pathogenesis of Preeclampsia. Front Physiol. 2018;9:1561. Published 2018 Nov 15. doi:10.3389/fphys.2018.01561
Xu X, Pan JR, Zhang YZ. CoQ10 alleviate preeclampsia symptoms by enhancing the function of mitochondria in the placenta of pregnant rats with preeclampsia. Hypertens Pregnancy. 2019;38(4):217-222. doi:10.1080/10641955.2019.1649420
Shop Products From This Article