Mother Earth, Year 3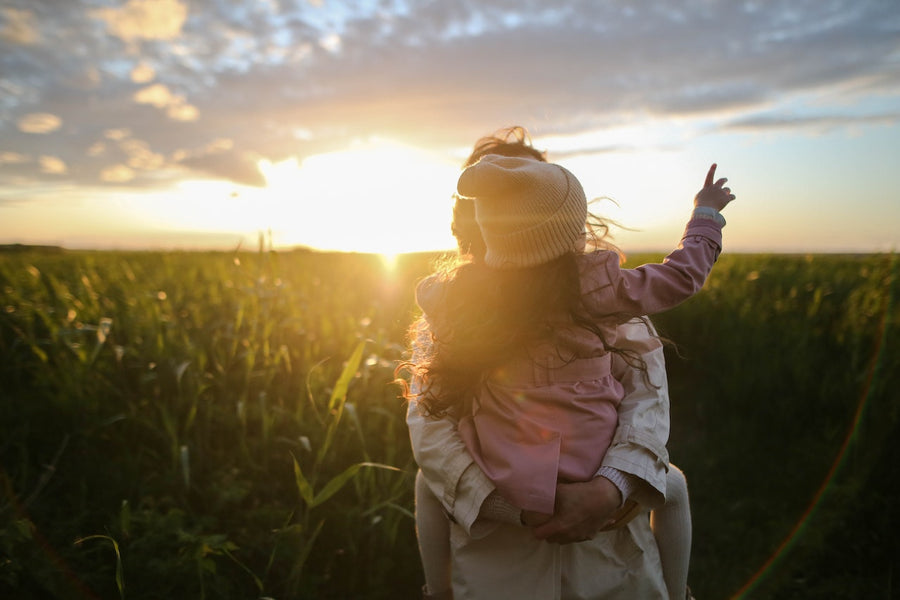 Three Years of Sustainability
August 2023 marks three years of our Mother Earth sustainability initiative. The initiative started with a simple idea: Motherhood is sacred, and so is Mother Earth. As a company dedicated to building healthy families, we believe it's our moral imperative to leave the world a better place for our children—and yours. With this in mind, we're excited to bring you the third annual update of our Mother Earth sustainability initiative to highlight how far we've come and where we would love to go. 
Our Commitment to Plastic Neutrality
Unfortunately the environment often becomes a dumping ground for millions of tons of plastic every single year. In fact, of the 300 million tons of plastic produced globally every year, around 91% ends up in landfills or oceans. It's also estimated that two million pounds come from pregnancy tests alone. This is an example of the large single-use plastics problem seen in many industries, including the healthcare industry. We know our industry must do better, which is why we became the first and only company in our space to be 100% plastic neutral in August 2020. Thanks to our partnership with rePurpose Global, we are proudly removing as much plastic waste from nature as we use in our products.   
A pound of plastic pollution removed for every pound of plastic sold
In our first year, we removed 6,567 pounds of plastics—that's roughly the weight of an orca.
In our second year, we removed 25,556 pounds of plastic, which is roughly equivalent to two African elephants.
In our third year, we removed 42,520 pounds of plastic, roughly the weight of a fire truck.
In total, Natalist has offset 74,495 pounds of plastic since launching our Mother Earth initiative in August 2020—which is about half as heavy as The Space Shuttle. 
This impact is not just ours, it's yours. You're making a difference every time you choose a plastic-neutral product from Natalist.
Earth-Friendlier and Sustainably Made Products
Not only are we proud to be plastic neutral, but we are always exploring other ways to reduce the use of plastic and increase the use of recyclable materials in our products. Within the past two years, we have introduced our Ovulation Test Kit and Early Pregnancy Test Strips for earth-friendlier test options that ditch the plastic casing. These kits use 75% to 81% less plastic than midstream test options and produce zero electronic waste. 
By choosing our Ovulation Test Kit over equivalent midstream tests, our customers have saved 2,377 pounds of plastic, over 1 ton. 
By choosing our Early Pregnancy Test Strips over equivalent midstream tests, our customers have saved 929 pounds of plastic, almost half a ton.
In addition to these test strip options, we are proud to use 100% recyclable paper boxes and high-density polyethylene (HDPE) bottles for our supplements, including our Prenatal Daily Packets. HDPE is a sustainable, environmentally stable material made from post-consumer recycled materials. Our self-published books are also made with recycled materials and are manufactured in mills that use certified renewable energy.  Lastly, all of our products are shipped to you in 100% recyclable and biodegradable packaging. 
Ditch the guesswork—and the electronic waste. Shop earth-friendlier tests. 
Reducing Our Carbon Footprint
Another goal of our Mother Earth initiative is to bring manufacturing partners closer to home and reduce our impact on the environment. We are excited to announce that we are moving the manufacturing of our Ovulation and Pregnancy Test Strips from China to the United States, which will significantly reduce our carbon footprint. 
What's Next?
In the first three years of our Mother Earth Initiative, we have partnered with rePurpose Global to offset almost 75,000 pounds of plastic, developed ovulation and pregnancy test strips with 75% to 81% less plastic, pursued more sustainable packaging for all of our products, and have most recently taken steps to bring our manufacturing partners closer to home. 
We are always looking for new ways to support sustainability in our business and look forward to our continued growth. 
Thank you for choosing Natalist, proving that business doesn't have to be bad for the planet—and for constantly pushing us to be better. We hope you'll continue to show up for Natalist and Mother Earth as we navigate this planet together. 
Keep Reading
Shop Products From This Article