What Does It Mean to Be Plastic Neutral?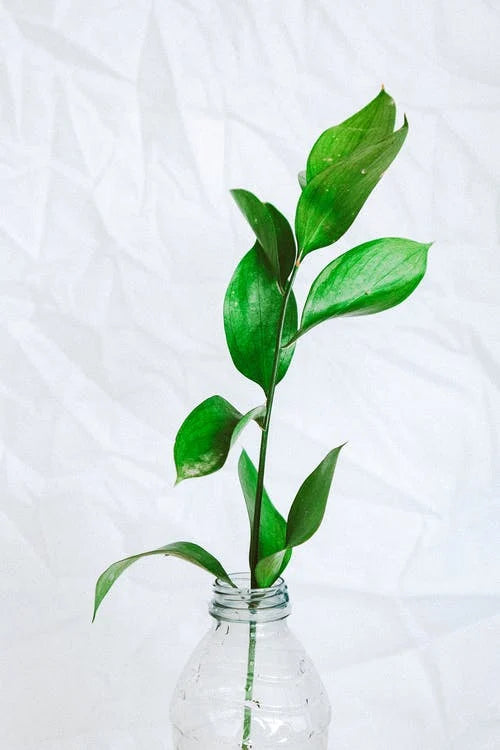 In 2020, Natalist became the first company in our space to carry a guaranteed net-zero plastic footprint, and we're super excited to have this as a part of our broader Mother Earth initiative. Find out what it means to become plastic neutral and how we're partnering with rePurpose Global to help reduce our environmental impact.
What is a plastic footprint?
Putting Mother Earth first means prioritizing sustainability and acknowledging our plastic footprint. ‍A plastic footprint is the total weight of plastic used or produced. For businesses, calculating a simple plastic footprint estimate is pretty easy. It involves measuring the amount and type of plastic being used in products and packaging, and multiplying that amount by the number of units sold. rePurpose Global has come up with a way to assess plastic footprints in order to understand contribution, track progress, and take meaningful action to reduce plastic waste.
Who is rePurpose Global?
Natalist partners with rePurpose Global to enable our plastic neutral promise. They are a global, pending B-corporation that codesigns and finances supply chain interventions in collaboration with vetted recycling projects worldwide. They are the group that certifies our Certified Net Zero Plastic Footprint and holds us accountable to our promise. 
rePurpose Global recognizes plastic pollution as a systemic problem, meaning it impacts everything and everyone. Currently rePurpose Projects are operating in five different countries: Kenya, India, Indonesia, Ghana, Colombia, and Dominican Republic. In these countries, 14 different projects are creating systemic change through recovering plastic waste. These include advancing plastic alternatives and redesigns to avoid plastic waste, investing in infrastructure to help collect, recycle, and recover waste, and recovering plastic from our oceans. Through these projects, over 13 million kilos of plastic waste has been recovered as of April 2023.
What is plastic neutrality?
Being plastic neutral means that for every amount of plastic created, a measured equivalent of plastic waste is recovered and removed from the environment by an individual or company through recycling/waste management efforts or plastic offset credits. 
In our case, being plastic neutral means that for every pound of plastic we sell, we facilitate the removal of a pound of plastic pollution—giving every purchase of our products a net-zero plastic footprint. We do this through a partnership with rePurpose Global to fund and facilitate the collection, processing, and reuse of ocean-bound plastic waste.
Plastic neutral vs plastic free
There are a lot of terms surrounding sustainability and business, and it's easy to get them confused. It's important to note that being plastic neutral is not the same as being 'plastic free,' which implies that a company does not use any plastic in its products or business operations. Plastic neutrality means that plastic is still being used in product or packaging, but an equal amount of plastic waste is being removed from the environment with every product produced or sold.  This is different from carbon neutral, which refers to a business using carbon offsets or alternative energy sources to produce, deliver, and use a product. We're proud to be plastic-neutral and are excited about improving our sustainability practices in other ways as we work towards the future.  
What you should know about plastic waste
Many of us have heard about saving the turtles and recycling, but there are a lot of statistics behind plastic pollution that aren't as widely discussed. For example:
362 billion kilos of plastic is produced annually (that's about 798 billion pounds)
90% of waste is openly dumped or burned in low-income countries
Over 90% of plastic waste is dumped into the environment
3 billion people don't have access to proper waste collection
Up to 51 trillion microplastics can be found floating in our oceans
To break it down even further, 50% of our plastic waste comes from the disposal of single-use plastics such as surgical gloves, bottles, straws, plastic packaging and containers, utensils, etc.—many of which will never even make it to a landfill due to factors such as improper disposal or simply being so lightweight that they blow away during transport.  
Since the healthcare industry is responsible for much of the single-use plastics, we also must acknowledge the impact on the health of our planet, and thus, the long-term health of humanity. One would think that the connection between healthcare and environmentalism would be inseparable. After all, climate change is one of the biggest threats to human health. 
Why sustainability matters 
Prioritizing sustainable products is one small step towards improving the large amount of waste caused by the healthcare industry. We know that climate change is a very real problem that will continue to impact human health and the environment for decades. We also know that vulnerable communities are often the ones being disproportionately impacted by the effects of climate change and pollution. Sustainable choices benefit the health of our families, the environment, our communities, and generations to come. 
Will Natalist ever become plastic free?
We acknowledge that going plastic neutral doesn't come close to solving the plastic problem at hand, but we believe this is a step in the right direction. Going plastic neutral was  just the beginning. We are actively working to combat our global impact even further through the exploration of new technologies and materials that are kinder to our planet without compromising quality.
We launched our Mother Earth sustainability initiative in August of 2020 to outline what we're doing now and what we are working towards for the future. We hope you'll join us in our support of Mother Earth. 
Learn more about our Mother Earth sustainability initiative.