What is TTC? Everything You Need to Know About Fertility and Family Planning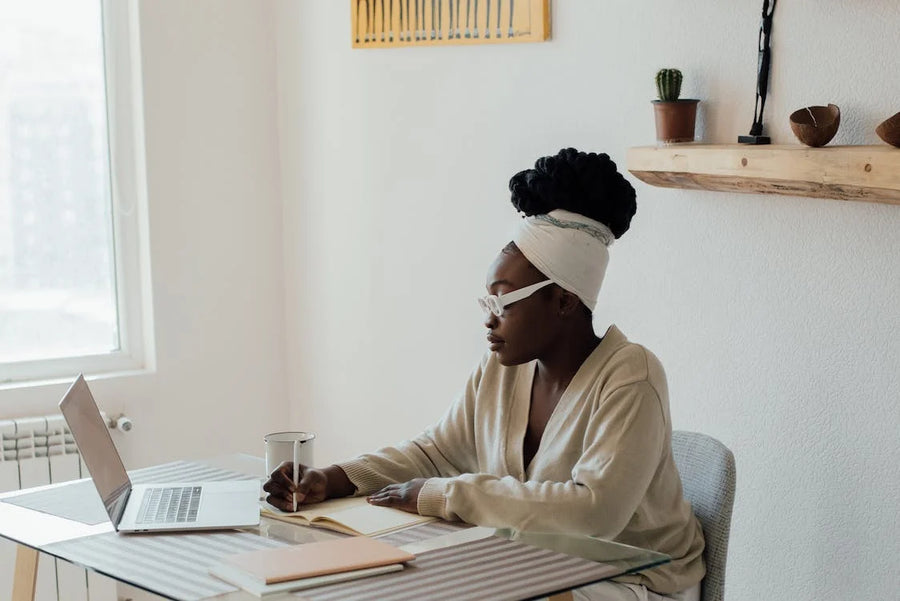 The acronym TTC is found all over fertility articles, google searches, online communities, and more, but what does it mean? Read on to discover everything you need to know about TTC.
The worlds of medicine and fertility seem to have their own languages. If you've just started to plan or think about fertility or pregnancy, you've probably come across a multitude of new terms, including TTC. So, what does TTC mean?
TTC: Trying To Conceive
TTC, which stands for Trying to Conceive, is a term  commonly used by the fertility community in online forums, articles, and message boards. TTC encompasses the journey of those who are actively trying to get pregnant through natural means, undergoing fertility treatments, or other methods. The origin of the acronym is unclear, but people have been searching for it since 2004.
How Long Is TTC Normal?
Everyone's path to pregnancy is different, and there are a lot of factors that influence how long it may take to get pregnant, such as age or male fertility. In general, The American College of Obstetrics and Gynecologists (ACOG) recommends women under the age of 35 may want to seek out a fertility specialist after 12 months of TTC. [1] Women over 35 are encouraged to try for about six months before seeking help. If you have a reason to be concerned about your fertility like family history, irregular cycles, multiple miscarriages, etc., you may want to seek out a specialist early. [1] Find out what you can do to increase your chances of getting pregnant. Once you start taking pregnancy tests, check out our guide to learn reliable insights, including what an invalid pregnancy test means.
How to Prepare For TTC
If you are interested in trying to conceive soon, it's important that you fully prepare your space, mind, and body for the journey ahead. We've put together a preconception checklist to help you get your ducks in a row, but here are a few of the basics.
Get a Prenatal Vitamin
It's important to prioritize your nutrition even before you start actively TTC. It's recommended by ACOG that women begin taking their prenatal one to three months before TTC. [2] This is because adequate nutrition is vital even in the first month of pregnancy, when many may not even know they're pregnant yet (unless you're actively testing). [3] There are also male prenatal vitamins on the market filled with nutrients shown to potentially support sperm health. 
Get a discount when you bundle male and female prenatal daily packets → 
Get to Know Your Cycle
Are you familiar with the fertile window? This is a six day period every month where sex is encouraged and most likely to result in conception. You can learn more about when your fertile window is and how to track ovulation using ovulation tests and reading up on the Natalist blog. 
Once you've located your fertile window and know how to track ovulation, your chances of conceiving are much higher! Understanding your cycle is also important for understanding any monthly symptoms and when you can start testing for pregnancy. 
Take a Look At Your Lifestyle
There are some changes you may need to make before TTC and pregnancy. Getting rid of (or at least limiting) behaviors that expose yourself and your partner to toxins is a great way to support sperm and egg health. This could include smoking, drinking, drug use, caffeine, and exposure to environmental toxins. You should also have a preconception visit with a healthcare provider to discuss any medications you could be taking, daily habits, and so on that may have an impact on your fertility and pregnancy. 
There will come a time (probably a few times) when you have to make a really important decision that relates to TTC, fertility treatments, pregnancy, parenting, the list goes on. It's important to be prepared for these moments and talk through them with your partner to make sure you're on the same page! Consider Parent Plans, a book full of conversation topics, thought starters, and activities to help you with your family planning. 
Natalist has products to support you no matter where you are on your family planning journey. Take our quiz to get curated product suggestions that are right for you! 
LGBTQ+ Family Planning
If you and your partner aren't a cisgendered heterosexual couple, it may sometimes feel like you're left out of the conversation when it comes to fertility, pregnancy, or family planning. There are a lot of options and resources available for LGBTQ+ couples trying to conceive or build their families, including:
Reciprocal IVF
Egg or sperm donors
Egg or embryo freezing
Gestational surrogacy
Sperm freezing
And more! Find tips, adoption guides, and other information for LGBTQ+ families here, or check out Natalist Parent Plans. 
More Fertility Acronyms to Know
TTC is just one of many fertility terms out there. Even in the age of Google, it can be confusing trying to navigate the fertility space. Here are a few other terms you may encounter:
AF: Aunt Flo (period)
ART: Assisted reproductive technology
BBT: Basal body temperature
BCP: Birth control pills
BFP: Big fat positive
BFN: Big fat negative
IVF: In-vitro fertilization 
ICSI: Intracytoplasmic sperm injection 
IUI: Intrauterine Insemination 
PCOS: Polycystic ovary syndrome
POAS: Pee on a stick (take an ovulation/pregnancy test)
REI: Reproductive endocrinologist and infertility specialist
TWW or 2WW: Two week wait
Check out our Glossary of Fertility Terms and Acronyms for more help breaking down fertility jargon.   
Sources:
Evaluating Infertility. FAQ 136. ACOG. August 2022. URL. 
Nutrition During Pregnancy. FAQ 001. ACOG. June 2023. URL. 
Folate Fact Sheet for Health Professionals. National Institutes of Health. November 2022. URL.