Fish Oil vs. Flaxseed Oil: Differences & Which Is Better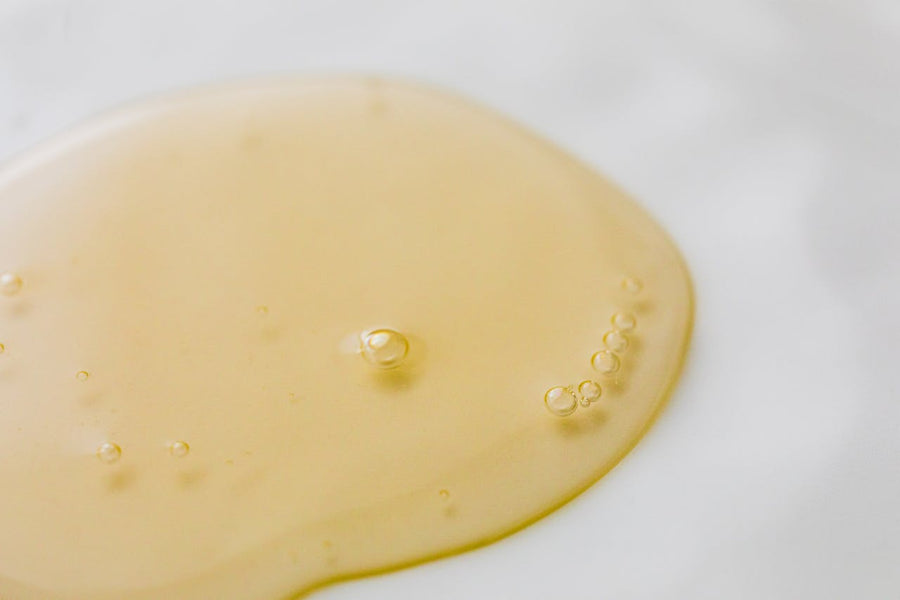 By OBGYN Dr. Kenosha Gleaton
Omega-3 fatty acids are essential for the proper functioning of the body. We can't produce enough omega-3s on our own, which is why a healthy and nutritious diet is so important. [1] There are three main types of omega-3 fatty acids: docosahexaenoic acid (DHA), eicosapentaenoic acid (EPA), and alpha-linolenic acid (ALA). EPA and DHA are known as marine omega-3s and are found in fish and fish oil supplements, while ALA is a plant omega-3 found in plant oils, nuts, and seeds. [1] 
What Is Flaxseed Oil?
Flaxseed, also known as flax or linseed, are small seeds that come from flax plants. Flaxseed provides many health benefits and industrial uses and is full of essential fatty acids, soluble fiber, lignans, and antioxidants. [2] Flaxseed can be found in a variety of forms, including whole, crushed, powdered, or oil. Flaxseed oil is often found in supplement form and is one of the richest sources of ALA. [3] 
Historical Background
Flaxseed is considered one of the oldest crops and has been used for many years to support health outcomes and to aid in industrial processes. [3] In the past, flaxseed was especially popular for tending to cuts and burns, relieving constipation, and making linen, paper, paints, and other goods. [3] In more recent years, we've learned more about the health benefits of flax and the importance of consuming ALA and other omega-3s through a healthy diet. 
Benefits of Flaxseed Oil
Flaxseed oil is made up of many different nutritional components, including calcium, copper, fiber, iron, magnesium, protein, potassium, and others. [4] Flaxseed is also rich in ALA, making it a beneficial supplement for brain development and functioning, cardiovascular health, blood sugar, and other health outcomes [5]. Research shows that flax may help to [4-6]:
Lower blood sugar
Decrease the risk of heart disease
Decrease the risk of blood clots
Lower cholesterol
Relieve constipation
Improve symptoms of menopause. 
Flax contains lignans, which are antioxidant and anti-inflammatory compounds. Some research has shown that flaxseed oil may reduce the risk of chronic inflammation, which is linked to many different health conditions including obesity, metabolic syndrome, heart disease, and others. [7] 
What Is Fish Oil?
Fish oil is a dietary supplement and well-known source of omega-3 fatty acids, providing high amounts of both DHA and EPA and in some cases, vitamins D and A. [8] Fish oil comes from the tissues of various oily fish, including tuna, salmon, mackerel, and herring. [1] There are a few different types of supplements related to fish oil, including krill oil, cod liver oil, and algal oils. Fish oil is well known for its benefits on heart health and fetal development. [1] 
Benefits of Fish Oil
Fish oil is a rich source of EPA and DHA and has anti-inflammatory properties. Fish oil supplements have many benefits, including [1,9,10]:
Supporting a healthy pregnancy and fetal development
Reducing cholesterol
Lowering blood pressure
Improving PMS symptoms
Improving skin health
Reducing the risk of various conditions including dementia, Alzheimer's, and cognitive decline
While all omega-3s are necessary for bodily functions, DHA has an extremely important role in fetal brain and eye development. [1] DHA is found in very high amounts in the retina and brain, and a deficiency of DHA during pregnancy may lead to irreversible visual and behavioral deficits. [11] Some research also suggests that omega-3 supplements like fish oil may actually be a safer alternative to NSAIDs when treating arthritic pain. [12] 
Flaxseed Oil vs. Fish Oil: Key Differences
Both flaxseed oil and fish oil provide health benefits, but what are some key differences between the two? Let's discuss. 
Different Omega-3 Fatty Acids
As mentioned already, there are three key omega-3 fatty acids that are needed for a healthy diet. These include DHA, EPA, and ALA. Fish oil supplements contain DHA and EPA but not ALA, and flaxseed oil contains only ALA. [1,6] The body is able to convert ALA into DHA and EPA, but only in small amounts. [1] 
Pregnancy Benefits
While all omega-3s are important, there are more researched benefits of DHA and EPA than ALA, especially during pregnancy. [13] DHA intake is positively correlated with improved pregnancy outcomes and on-time completion of developmental milestones, while EPA is thought to play an important role in DHA absorption. [11,13] 
The Mayo Clinic and The National Institutes of Health both suggest that supplementing with flaxseed may have negative health outcomes during pregnancy or while breastfeeding. [5-6] However, the American College of Obstetricians and Gynecologists (ACOG) lists flaxseed as a good source of omega-3s during pregnancy. [14] More research is needed to fully understand the safety of flaxseed during pregnancy, but it's always best to avoid the use of any supplements until you've gotten approval from your healthcare provider. Flax is also found in many foods, including cereals, pasta, whole grains, etc., so you can still consume ALA through a balanced diet! [2] 
Mercury Concerns
Another difference between the two supplements is the concern for mercury or other harmful compounds. Many fish absorb some methylmercury as a result of eating other water life, meaning there is a (very) rare possibility that some fish oil supplements may contain mercury. [1] High amounts of mercury can be dangerous, leading to disruptions in the cardiovascular system, nervous system, pregnancy outcomes, and more. [15] In comparison, there is no risk of mercury exposure when taking flaxseed oil. If mercury intake concerns you, you can also look into a brand's manufacturing process to learn more about its testing and purification process. (Natalist's Omega DHA supplement is purified to remove arsenic, mercury, lead, dioxins, and polychlorinated biphenyls (PCBs).  
Should I Take Flaxseed and Fish Oil Together?
It may be safe for some people to take both flaxseed and fish oil supplements, but this should always be discussed with a healthcare provider. Fish oil and flaxseed oil contain different omega-3s, so the potential for toxicity is lower than it would be to take both fish oil and krill oil, multiple flaxseed supplements, etc. [1] It's also possible to obtain necessary omega-3s through a balanced diet consisting of some oily fish, nuts, and seeds, among other necessary food groups. [1] If you are hoping to target a specific health concern, you should talk to a healthcare provider. 
Is it Better to Take Flaxseed or Fish Oil?
Fish oil and flaxseed oil both contain different forms of omega-3 fatty acids. Fish oil supplements are more likely to provide the necessary omega-3s needed to support a healthy pregnancy, fetal development, heart health, PMS symptoms, skin health, and neurological conditions. In contrast, flaxseed oil is thought to benefit heart health, blood sugar, menopausal symptoms, and may be helpful for constipation and chronic inflammation. You should speak to a healthcare provider about what your needs are, your current diet, and your questions about dietary supplements. 
Explore Natalist Prenatal Vitamins & Supplements
It's important to select dietary supplements that are backed by research, made with high-quality ingredients, and safely manufactured. Fish oil and flaxseed oil are two great sources of omega-3 fatty acids that can provide a variety of health benefits, including healthy fetal development, heart health, neurological health, and more. Natalist Prenatal DHA softgel capsules offer 300 mg of DHA and 450 mg of EPA, providing the essential fatty acid support you need when TTC or expecting. Remember to always speak with your healthcare provider if you're interested in taking any new supplements. Keep reading about nutrition on the Natalist blog, or shop all Natalist supplements. 
References:
Omega-3 Fatty Acids Fact Sheet for Health Professionals. NIH. February 2023. https://ods.od.nih.gov/factsheets/Omega3FattyAcids-HealthProfessional/
Goyal A, Sharma V, Upadhyay N, Gill S, Sihag M. Flax and flaxseed oil: an ancient medicine & modern functional food. J Food Sci Technol. 2014;51(9):1633-1653. doi:10.1007/s13197-013-1247-9
Omega-3 Fatty Acids. Cleveland Clinic. November 2022. https://my.clevelandclinic.org/health/articles/17290-omega-3-fatty-acids
Seeds, flaxseed. FoodData Central. FDC ID: 169414. April 2019. https://fdc.nal.usda.gov/fdc-app.html#/food-details/169414/nutrients
Flaxseed and flaxseed oil. Mayo Clinic. August 2023. https://www.mayoclinic.org/drugs-supplements-flaxseed-and-flaxseed-oil/art-20366457
Flaxseed and Flaxseed Oil. Office of Dietary Supplements (ODS), National Institutes of Health (NIH). December 2020.  https://www.nccih.nih.gov/health/flaxseed-and-flaxseed-oil
Peart, D. The Benefits of Flaxseed Oil. Cleveland Clinic. May 2022.
https://health.clevelandclinic.org/flaxseed-oil-benefits/
Mora JR, Iwata M, von Andrian UH. Vitamin effects on the immune system: vitamins A and D take centre stage. Nat Rev Immunol. 2008;8(9):685-698. doi:10.1038/nri2378
Thomsen BJ, Chow EY, Sapijaszko MJ. The Potential Uses of Omega-3 Fatty Acids in Dermatology: A Review. J Cutan Med Surg. 2020;24(5):481-494. doi:10.1177/1203475420929925
Mohammadi MM, Dehghan Nayeri N, Mashhadi M, Varaei S. Effect of omega-3 fatty acids on premenstrual syndrome: A systematic review and meta-analysis. J Obstet Gynaecol Res. 2022;48(6):1293-1305. doi:10.1111/jog.15217
Coletta JM, Bell SJ, Roman AS. Omega-3 Fatty acids and pregnancy. Rev Obstet Gynecol. 2010;3(4):163-171.
Maroon JC, Bost JW. Omega-3 fatty acids (fish oil) as an anti-inflammatory: an alternative to nonsteroidal anti-inflammatory drugs for discogenic pain. Surg Neurol. 2006;65(4):326-331. doi:10.1016/j.surneu.2005.10.023
Greenberg JA, Bell SJ, Ausdal WV. Omega-3 Fatty Acid supplementation during pregnancy. Rev Obstet Gynecol. 2008;1(4):162-169.
Nutrition During Pregnancy. ACOG. FAQ 001. June 2023. https://www.acog.org/womens-health/faqs/nutrition-during-pregnancy
Mercury Poisoning. Cleveland Clinic. July 2022. https://my.clevelandclinic.org/health/diseases/23420-mercury-poisoning
Shop Products From This Article