Top 5 Choline Benefits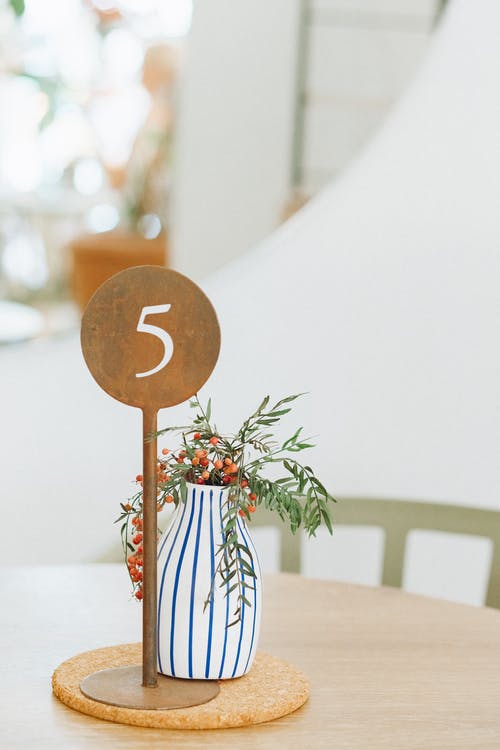 Ensure you are getting the necessary nutrients for your pregnancy with choline. Read on to learn about choline benefits.
By OBGYN and fertility expert Dr. Kenosha Gleaton
Many people know to look for folate and DHA in a prenatal vitamin, but did you know choline is also important? There are many benefits of a high-choline diet that are vital for the health of you and your baby. Learn about these benefits as well as where to find choline in food sources and what to look for in a choline supplement.
What is choline?
Before we dive into the benefits, you may be wondering, "What is choline?" Here's a quick overview: just like many vitamins and minerals, choline is a necessary nutrient for our health. Choline plays an important role in lipid metabolism, cellular membranes, fertility, pregnancy, and more. Choline is produced naturally by the body in small doses, but larger amounts must be consumed in the diet to prevent choline deficiency symptoms.
Benefits of choline
1. Supports fertility
You're probably used to hearing about how important certain vitamins are for your fertility, such as vitamin D for bone and immune health, CoQ10 for antioxidant benefits, and folate for preventing neural tube defects. Choline is also important for fertility health in men and women. Research shows that adding  choline and Omega 3 increased ovarian function, increased the number of antral follicles, and upregulated cellular levels of luteinizing hormone receptor (LHR), a receptor vital for fertility. (Snag the TTC Gummy Bundle for a deal on gummy prenatal, vitamin D, and CoQ10 vitamins)
A study on genotyping found that choline-related enzymes in males are linked to healthy sperm motility, sperm morphology, and increased sperm function. These findings suggest that choline may be extremely effective for supporting ovarian function, sperm health, and overall reproductive health.
Check out our men's prenatal fertility vitamins for a supplement routine formulated to support sperm health.
2. Supports maternal health and a healthy pregnancy
Ample levels of choline are required for prenatal development of the brain, gene expression, membrane biosynthesis, and tissue expansion. To break this down even further, maternal choline intake impacts multiple physiological processes and health outcomes including:
Anti inflammatory properties
Fetal eyesight
Fetal processing speed
Fetal self regulation
Fetal growth
Decreased risk of chronic disease
Studies have shown that supplementing the diet with choline also improves pregnancy outcomes and reduces the risk of negative outcomes such as neural tube defects and preeclampsia.
Data also suggests that prenatal choline supplementation supports metabolic adaptations during pregnancy, allowing medical providers the chance to perform nutritional assessments and monitoring during pregnancy.
3. Breastfeeding
Studies show that supplementing with choline while pregnant and breastfeeding is one way to assure you are supporting your child's growth and development while also maintaining your immune function and intestinal health. Studies also show that milk containing a higher choline level led to improved offspring growth and enhanced maternal immune response. Choline is also essential for fat absorption during lactation and helps to increase the supply of important cellular membranes crucial for cell growth and function within the liver and intestine. Data suggests that lactation can induce an increased supply of choline to the breast tissue, resulting in an increase of PEMT-metabolites, a protein-coding gene. This gene is vital for healthy organ function for maternal and infant health.
4. Brain
Choline's effects on brain health are especially beneficial for pregnancy, the elderly, and individuals with neurological disorders. Research shows that choline administration can improve cognitive function and locomotor performance, as well as reduce oxidative stress. If you were wondering how stress affects ovulation, it is important to understand that increased stress may lead to irregular or missed periods. An adequate choline intake can prevent this from occurring. Findings also suggest that these benefits may be noticed in otherwise healthy adults and choline supplementation may be useful for preventing cognitive and motor disorders later in life.
Research also shows that supplementing a child's diet (typically through maternal supplementation while lactating) with choline during the first 1,000 days of life could support normal brain development, protect against neurological disorders, including when a fetus is exposed to alcohol, and can improve neural and cognitive function.
5. Liver
The most common liver disorder, nonalcoholic fatty liver disease (NAFLD), is caused by a buildup of fat in the liver. The liver is dependent on choline and other nutrients in order to prevent the buildup of fat, fibroids, and carcinomas. Without choline, the liver is unable to produce important membranes that help signal molecules like acetylcholine, necessary for normal function.
NAFLD is most often seen in overweight and obese individuals; however, around 40% of women of childbearing age have a higher risk of developing NAFLD. Extreme forms of NAFLD can result in liver inflammation and fibrosis. It's important that adequate consumption or supplementation of choline is being met daily in order to reduce this risk in liver function.
To summarize, dietary choline helps transport fat away from the liver, reducing the risk of NAFLD, fibroids, and inflammation.
Recommended choline intake
Adequate choline intake recommendations vary based on several factors: diet, pregnancy status, and more. The amount of choline that individuals need is influenced by the amount of amino acids, proteins, and more in the diet. Gender, pregnancy, lactation, stage of development, the body's ability to produce choline, and genetics may all also impact an individual's choline needs. In order to prevent choline deficiency symptoms, try to reach the average recommended intake for your age group:
Birth to 6 months: 125 mg/day
7 months- 12 months: 150 mg/day
1-3 years: 200 mg/day
4-8 years: 250 mg/day
9-13 years: 375 mg/day
14-18 years:
Women: 400 mg/day
Men: 550 mg/day
Pregnancy: 450 mg/day
Lactation: 550 mg/day
19+ years:
Women: 425 mg/day
Men: 550 mg/day
Pregnancy: 450 mg/day
Lactation: 550 mg/day
Choline-rich foods versus supplementation
When you're growing a human, it's important to keep nutrition for both mama and baby in mind. Following the federal government's 2020-2025 Dietary Guidelines for Americans will include a substantial amount of choline-rich foods and help you maintain a balanced diet. If you're looking for foods packed with higher levels of choline, try adding in:
Beef liver: 65% DV
Fish: 13% DV
Lean beef: 21% DV
Egg: 27% DV
Soybeans: 19% DV
Chicken breast: 13% DV
Other choline-rich foods include potatoes, beans, dairy, brussel sprouts, and more.
Choline in prenatal vitamins
Selecting an optimal prenatal vitamin routine can be challenging when there are so many options available, but a key ingredient to look for is choline. Research shows that choline supplementation is associated with improved pregnancy outcomes and decreases the risk of certain neural and metabolic disorders.
Approximately 90%–95% of pregnant women don't get enough choline through their diet, yet it's still uncommon for prenatals to contain choline. Our vegan, gluten-free Prenatal Daily Packets contain 150mg per serving, about 27% of the daily recommended value. Our postnatal multivitamin also contains 400 mg per serving to meet your body's increased choline requirements while breastfeeding.
Choline as a stand-alone supplement
Now that we've established choline can be included in a multivitamin or prenatal vitamin routine, let's explore it as a standalone supplement. Choline is also available in dietary supplements by itself. There are various forms of choline in supplements including choline bitartrate, phosphatidylcholine, and lecithin. While you can get a larger dosage of choline in some forms compared to others, so far there are no studies indicating if one form is more effective or beneficial for your health.
Takeaways
Choline is an essential nutrient that can benefit your brain, liver, pregnancy, and fertility.
The recommended amount of choline for a pregnant woman is 450 mg/day, and the recommended amount for lactating women is 550 mg/day.
Increased pregnancy outcomes are associated with choline supplementation.
Choline bitartrate and choline chloride provide the same benefits for the body.
Choline is found in some dietary sources such as meat, eggs, and dairy, as well as some fruits and vegetables.
Sources:
Sanders LM, Zeisel SH. Choline. Nutrition Today. 2007;42(4):181-186. doi:https://doi.org/10.1097/01.nt.0000286155.55343.fa
Korsmo HW, Jiang X, Caudill MA. Choline: Exploring the Growing Science on Its Benefits for Moms and Babies. Nutrients. 2019;11(8):1823. doi:https://doi.org/10.3390/nu11081823
Johnson AR, Lao S, Wang T, Galanko JA, Zeisel SH. Choline Dehydrogenase Polymorphism rs12676 Is a Functional Variation and Is Associated with Changes in Human Sperm Cell Function. Gemmell NJ, ed. PLoS ONE. 2012;7(4):e36047. doi:https://doi.org/10.1371/journal.pone.0036047
Liberto R. Preeclampsia: Causes, symptoms, and treatments. Medical News Today. Published December 22, 2017. https://www.medicalnewstoday.com/articles/252025.php
Taesuwan S, McDougall MQ, Malysheva OV, et al. Choline metabolome response to prenatal choline supplementation across pregnancy: A randomized controlled trial. The FASEB Journal. 2021;35(12). doi:https://doi.org/10.1096/fj.202101401rr
Lewis E, Richard C, Goruk S, et al. Feeding a Mixture of Choline Forms during Lactation Improves Offspring Growth and Maternal Lymphocyte Response to Ex Vivo Immune Challenges. Nutrients. 2017;9(7):713. doi:https://doi.org/10.3390/nu9070713
da Silva RP, Kelly KB, Lewis ED, et al. Choline deficiency impairs intestinal lipid metabolism in the lactating rat. The Journal of Nutritional Biochemistry. 2015;26(10):1077-1083. doi:https://doi.org/10.1016/j.jnutbio.2015.04.015
Davenport C, Yan J, Taesuwan S, et al. Choline intakes exceeding recommendations during human lactation improve breast milk choline content by increasing PEMT pathway metabolites. The Journal of Nutritional Biochemistry. 2015;26(9):903-911. doi:https://doi.org/10.1016/j.jnutbio.2015.03.004
Yan J, Ginsberg SD, Powers B, et al. Maternal choline supplementation programs greater activity of the phosphatidylethanolamine N-methyltransferase (PEMT) pathway in adult Ts65Dn trisomic mice. FASEB journal: official publication of the Federation of American Societies for Experimental Biology. 2014;28(10):4312-4323. doi:https://doi.org/10.1096/fj.14-251736
Tabassum S, Haider S, Ahmad S, Madiha S, Parveen T. Chronic choline supplementation improves cognitive and motor performance via modulating oxidative and neurochemical status in rats. Pharmacology Biochemistry and Behavior. 2017;159:90-99. doi:https://doi.org/10.1016/j.pbb.2017.05.011
Office of Dietary Supplements - Choline. ods.od.nih.gov. Accessed June 5, 2023. https://ods.od.nih.gov/factsheets/Choline-HealthProfessional/#p
Mehedint MG, Zeisel SH. Choline's role in maintaining liver function: new evidence for epigenetic mechanisms. Current opinion in clinical nutrition and metabolic care. 2013;16(3):339-345. doi:https://doi.org/10.1097/MCO.0b013e3283600d46
Dietary Guidelines for Americans. Home | Dietary Guidelines for Americans. Dietaryguidelines.gov. Published 2015. https://www.dietaryguidelines.gov/
Brunst KJ, Wright RO, DiGioia K, et al. Racial/ethnic and sociodemographic factors associated with micronutrient intakes and inadequacies among pregnant women in an urban US population. Public Health Nutrition. 2013;17(9):1960-1970. doi:https://doi.org/10.1017/s1368980013003224
Caudill MA. Pre- and Postnatal Health: Evidence of Increased Choline Needs. Journal of the American Dietetic Association. 2010;110(8):1198-1206. doi:https://doi.org/10.1016/j.jada.2010.05.009
Böckmann KA, Franz AR, Minarski M, et al. Differential metabolism of choline supplements in adult volunteers. European Journal of Nutrition. 2022;61(1):219-230. doi:https://doi.org/10.1007/s00394-021-02637-6
Shop Products From This Article
Extra 10% off your first delivery when you subscribe with code SEPT23
$120 $110