What Is Choline? Everything You Need To Know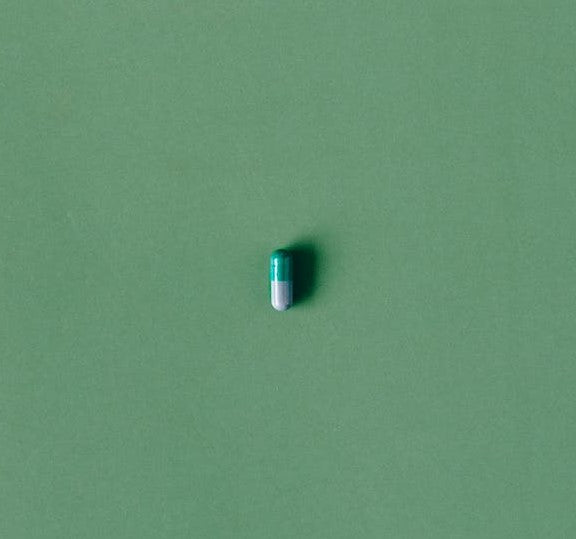 What is choline, and what is it good for? Learn all about this important supplement ingredient and how it can be beneficial to your pregnancy journey.
By OBGYN and fertility expert Dr. Kenosha Gleaton
Improved cognition, heart health, metabolism, fertility, and more are all benefits of a high-choline diet. It's important that you know the research behind these claims as well as where choline is naturally found in the diet. Let's talk about the different types of choline, the daily recommended dosage, and what foods contain the highest choline concentrations.
What is choline?
From large organ systems and brain health to lipid metabolism and cellular membranes, and many things in between, choline is an important nutrient used in many bodily functions. Our reproductive health is also dependent on sufficient choline levels for pregnancy and lactation. Choline is produced naturally by the body in small doses, but it's important that we're also consuming larger amounts of choline in our diet to prevent deficiency. 
Dietary sources for choline include both animal and plant sources; however, the foods highest in choline are products such as beef, eggs, chicken, fish, pork, nuts, legumes, and cruciferous vegetables. 
Choline and fertility
A few studies have shown that supplementing with choline benefits male and female fertility. Research shows that adding in choline and Omega 3 increased ovarian function, increased the percentage of antral follicles, and increased levels and interactions of hormone receptors for vital hormone including  luteinizing hormone. 
Another study on genotyping found that deletion of a choline related enzyme in males lead to diminished sperm function, diminished sperm motility (movement), and unusual sperm morphology (shape). We know that sperm is half of the equation, which is why a diet full of vitamins and minerals is essential for all. Check out our Prenatal for him made from seven high quality ingredients, carefully formulated to support male fertility. 
These findings suggest that choline may be extremely effective for supporting reproductive health for both men and women, including improved ovarian function and sperm health. Not only is choline beneficial for fertility, but it's a vital nutrient for pregnancy! Read more on this below and shop fertility supplements for pregnancy found at Natalist.com
Choline and pregnancy
Referred to as the "brain-building" nutrient by the American Academy of Pediatrics, choline is one of many essential vitamins necessary for a healthy pregnancy. Choline is found in large amounts in the placenta, amniotic fluid, and breast milk.  Most pregnant women in the U.S. are not achieving the choline intake recommendations of 450 mg/day and would likely benefit from boosting their choline intake through dietary and/or supplemental approaches, such as Natalist Prenatal Daily Packets.
Fetal brain development, gene expression, membrane biosynthesis, and tissue expansion are all important prenatal processes that require ample choline levels in the maternal diet. Studies have shown that supplementing the diet with choline improves pregnancy outcomes, and reduces the risk of negative outcomes such as neural tube defects and preeclampsia. 
If there is not an adequate amount of choline in the body, the maternal plasma choline can become depleted. This is why adding in a nutrient-rich prenatal gummy vitamin or added choline supplement is so important for pregnancy and maternal health. 
Recommended choline dosage and upper limit
The amount of choline that individuals need is influenced by the amount of amino acids, proteins, and more in the diet. Gender, pregnancy, lactation, stage of development, the body's ability to produce choline, and genetics may all also impact the amount of choline individuals need. The average recommended intake for various age groups are:
Birth to 6 months: 125 mg/day
7 months- 12 months: 150 mg/day
1-3 years: 200 mg/day
4-8 years: 250 mg/day
9-13 years: 375 mg/day
14-18 years: 

Women: 400 mg/day
Men: 550 mg/day
Pregnancy: 450 mg/day
Lactation: 550 mg/day

19+ years:

Women: 425 mg/day
Men: 550 mg/day
Pregnancy: 450 mg/day
Lactation: 550 mg/day
It's important to note that there are also upper limits for most vitamins and minerals that you should research before adding any supplements to your diet. According to the NIH, the upper limits for choline are:
Birth to 12 months: no dosage established
1-8 years: 1,000 mg
9-13 years: 2,000 mg
14-18 years (includes pregnant and lactating females): 3,000mg
19+ years (includes pregnant and lactating females): 3,500mg
What are signs of choline deficiency?
It's especially important for those trying to conceive, currently pregnant, or currently breastfeeding that adequate vitamin levels are reached every day through diet and/or supplementation. If choline levels are too low, you may experience serious symptoms and effects of deficiency, including dysfunction of important organs and systems like the kidneys, pancreas, liver, muscles, blood, brain, and nervous system.
Before you get too worried, note that it's very difficult to reach a choline level low enough for these conditions to occur. Talk to your doctor about any symptoms you should be on the lookout for, and what you should be adding into your diet to reach recommended choline intake. A great way to avoid nutrient deficiency is by taking a daily vitamin, such as the Prenatal Daily Packets. 
Choline bitartrate vs. choline chloride
Choline supplements can be found in a few different forms. Choline salts, such as choline bitartrate and choline chloride, are comprised of a larger percentage of choline by weight than phosphatidylcholine, a phospholipid attached to a choline particle. Most research shows that choline bitartrate and choline chloride provide the same effects on the body and offer the exact same benefit. Choline bitartrate can be found in dietary supplements, like our Natalist postnatal multivitamin, to help support the body during lactation.
Choline as a supplement
Choline is also available in dietary supplements by itself, or in combination with B-complex vitamins and multivitamins. There are various forms of choline in supplements including choline bitartrate, phosphatidylcholine, and lecithin. While you can get a larger dosage of choline in some forms compared to others, to date, there are no studies indicating if one form is superior to the other. 
Choline-rich foods
Following the federal government's 2020-2025 Dietary Guidelines for Americans will include a substantial amount of choline-rich foods and help you maintain a balanced diet. If you're looking for foods packed with higher levels of choline, try adding in:
Beef liver: 65% DV
Fish: 13% DV
Lean beef: 21% DV
Egg: 27% DV
Soybeans: 19% DV
Chicken breast: 13% DV
Other choline-rich foods include potatoes, beans, dairy, brussel sprouts, and more. 
Take-aways
Choline is an essential nutrient that can benefit cognition, cardiovascular health, and many other organ functions.
The recommended amount of choline for a pregnant woman is 450 mg/day. 
Choline may help increase ovarian function and is vital for sperm health.
Increased pregnancy outcomes are associated with choline supplementation.
Choline bitartrate and choline chloride provide the same benefits for the body.
Choline is found in dietary sources such as beef, fish, eggs, and dairy.
Shop Products From This Article